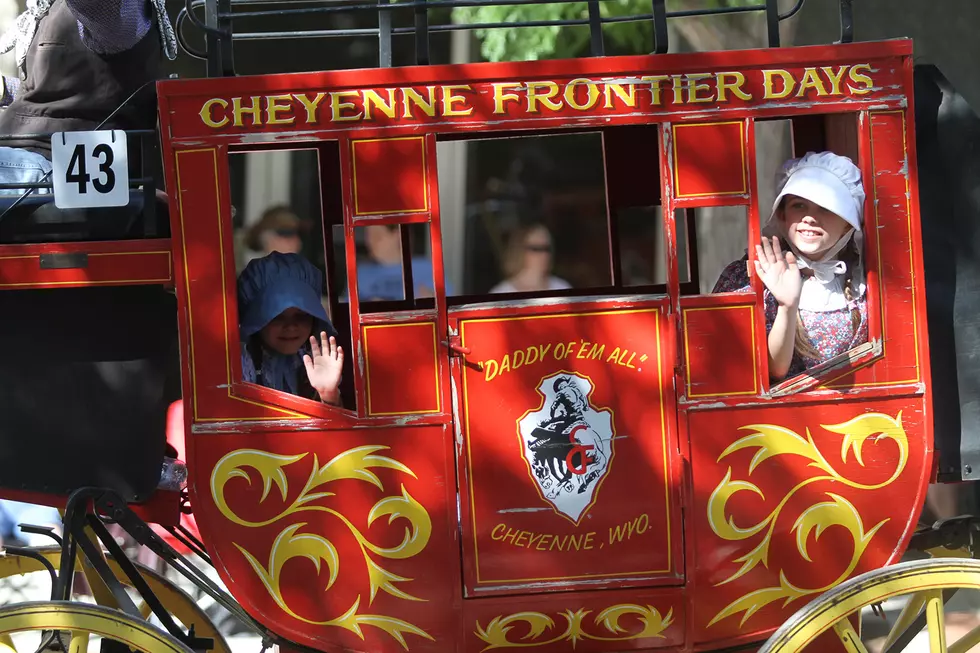 First Cheyenne Frontier Days 2019 Parade Saturday
Townsquare Media
The parade will follow the traditional downtown Cheyenne Parade route (see below) and will feature marching bands, floats, politicians, CFD dignitaries, historical exhibits, horses and riders, and many other attractions, many of which will feature western or historical themes.
Additional Cheyenne Frontier Days 2019 Grand Parades are scheduled for July 23, 25 and 27, all at 9 a.m. along the same parade route.
You can read more about the history of the CFD Grand Parade here.