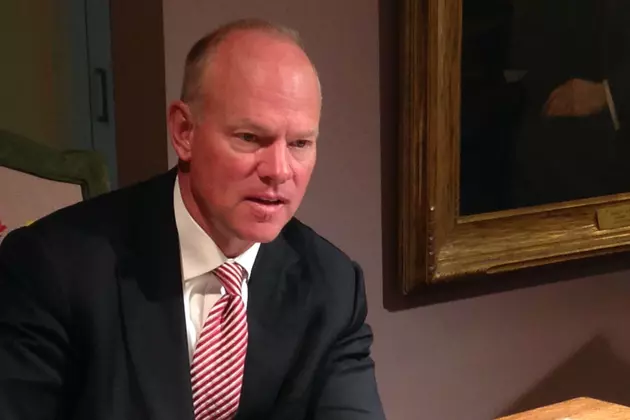 Governor Mead 'Most Hopeful' No More Budget Cuts
Joy Greenwald, Townsquare Media
Wyoming Governor Matt Mead says while "there is a possibility" the Legislature will have to make more budget cuts when it convenes in January, he's "most hopeful those cuts will not be made."
Mead sent a letter to state agency directors on Wednesday encouraging them to look for additional efficiencies in their budgets, but he hasn't ordered more cuts at this time.
"While news is better than it was, still we know that it's extremely tough out there," said Mead. "I want each agency to be as prepared as possible so that if additional cuts are needed we've already begun the process of where we would make those cuts."
Mead, who cut $248 million from the budget in June, says he deliberately cut on the low end.
"I didn't certainly want to over cut because we don't want to create our own death spiral here by cutting essential services to our citizens," said Mead.
"When the modified CREG came out early summer they said the shortfall may be anywhere from $250 to $500 million," added Mead.  "That's a huge range and that's why I'm sending out this warning."