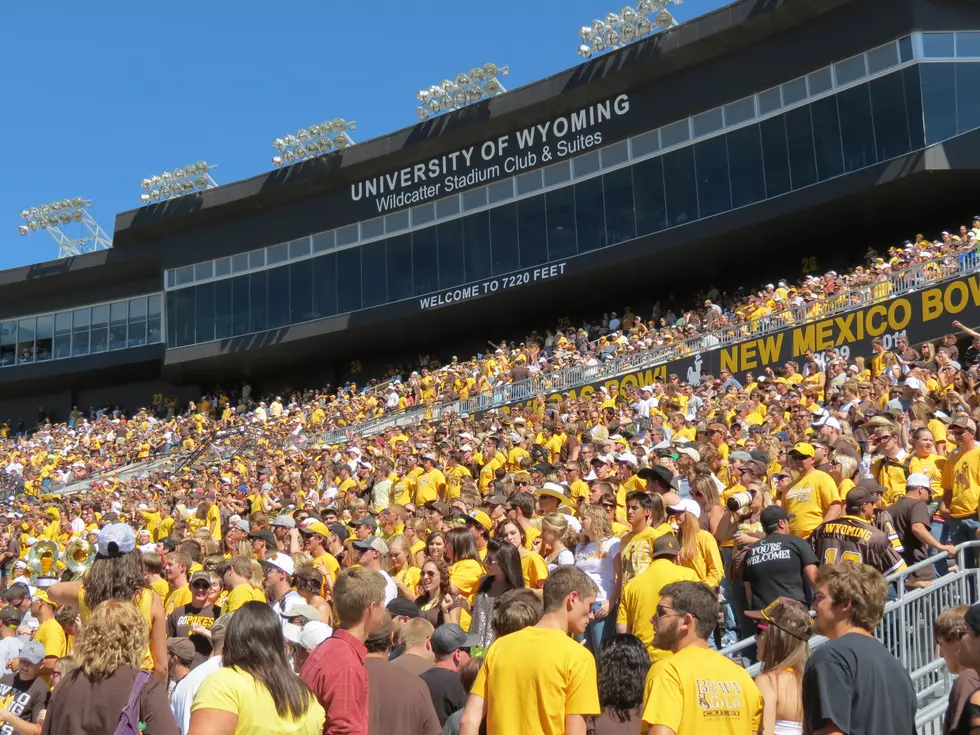 Join Your Wyoming Cowboys For The Inaugural 'Stripe Out' Game
Kari Eakins, Townsquare Media
On Saturday, August 31st, the Missouri Tigers better be ready. Not only is the UW football team preparing to win, but the fans are preparing for the first-ever 'Stripe Out' game.
Wyoming Athletics is asking all the Pokes fans to help "Stripe Out" War Memorial Stadium by wearing brown or gold t-shirts based on their seat location.
The goal is to have each section one solid color. When you look at the stadium one section will be gold and the one next to it will be brown, it would look like that around the whole stadium.
This game is very special to the Pokes and the whole Laramie community. Not only is it the season opener, but this is only the second time an SEC (Southeastern Conference) team has played at War Memorial Stadium.
Special 'Stripe Out' shirts are available at the Brown and Gold Outlet, you can either order online or in-person at their Laramie or Cheyenne stores. The shirts will only be $10 apiece. A limited number of Stripe Out t-shirts will be available for UW students on game day.
For more info about tickets go online at GoWyo.com/Tickets; email tickets@uwyo.edu; call 307-766-7220; or stop by the UW Athletics Ticket Office on the west side of the Arena-Auditorium located on Willett Drive in Laramie, Wyoming.