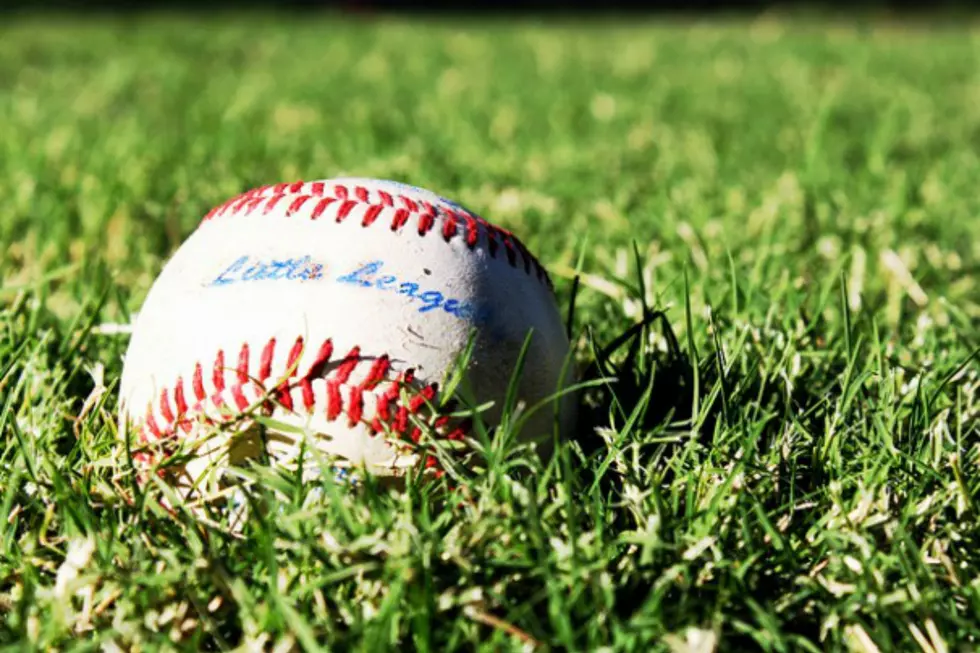 Laramie Baseball All-Stars Split First District Tournament Games
ANDR3W A, Flickr
It was good news, bad news for the Laramie All-Star baseball teams Monday at the District Tournament in Gillette.
The 9-10 All-Stars won their game 25-8 over Platte County. They advance to play Gillette American Tuesday at 7:30 p.m.
The 11-12 All-Stars lost their game to Torrington, 8-4. They fall into the loser's bracket and don't play again until 4 p.m. Wednesday against an opponent to be determined.
9-10 All-Stars
Laramie jumped out to a 14-0 lead in the first two innings and cruised to the big 25-8 win. The game was shortened to four innings due to the mercy rule.
Carson Moniz and Dax Parvin led the offense. Moniz had four hits, which included a double, and three RBI's. Parvin added three hits and five RBI's. Parvin was also the winning pitcher.
Laramie finished with 12 hits, but also had 20 walks and took advantage of three Platte County errors.
11-12 All-Stars
Torrington took advantage of two walks and two Laramie errors in the bottom of the fifth inning for four runs. That was the difference in a tight game.
Down 4-0 after the first two innings, Laramie fought back. They scored on an error, a passed ball and Grant Vigen's RBI-single in the third. Laramie tied it at 4-4 in the fourth when Kaige Schriner doubled to right and Omari Elias scored.
Otherwise, there wasn't a lot of offense from Laramie. They had five hits, led by Max Alexander with two. Laramie also walked only three times and had 13 strikeouts. Alexander took the loss on the mound.
The Laramie All-Stars will have to win three elimination games if they want to qualify for the state tournament next week. Only the top two teams in District 2 advance to state starting July 25 in Powell.
Statistical information courtesy of GameChanger