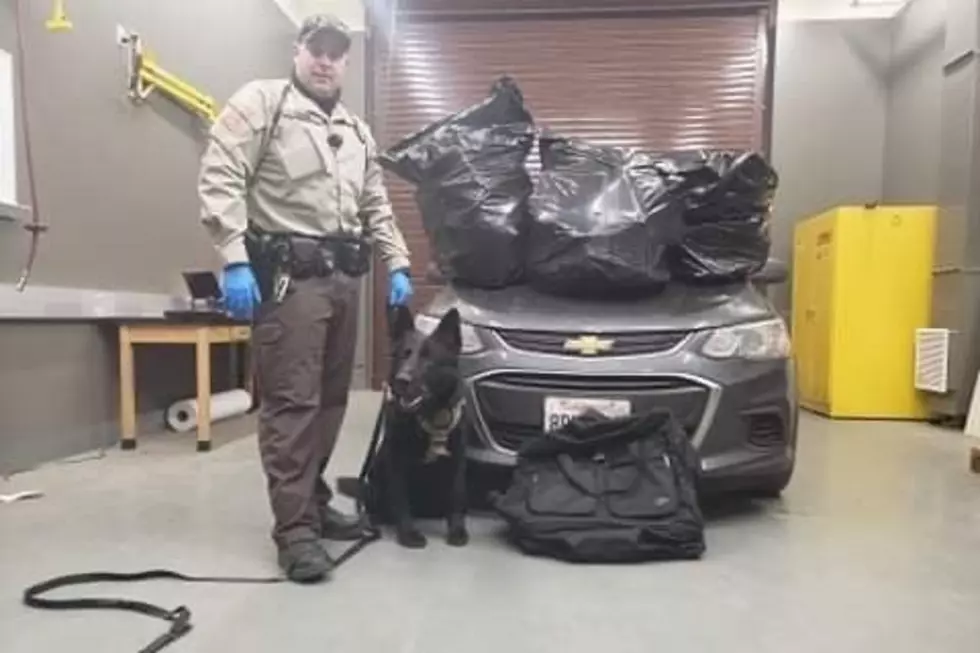 Laramie County K-9 Sniffs Out 100 Pounds of Weed During I-80 Stop
Laramie County Sheriff's Office
The bust occurred Sunday around 9:43 a.m. near the Otto Road exit on Interstate 80, about 10 miles west of Cheyenne.
The sheriff's office says K-9 Arie and his handler, Deputy Grimm, were called to assist troopers with the traffic stop, and Arie sniffed out 100 pounds of suspected marijuana.
"We work very closely with the sheriff's office," said Wyoming Highway Patrol Lt. Tim Romig. "They have excellently trained dogs."
Enter your number to get our free mobile app
Check out these 50 fascinating facts about dogs: