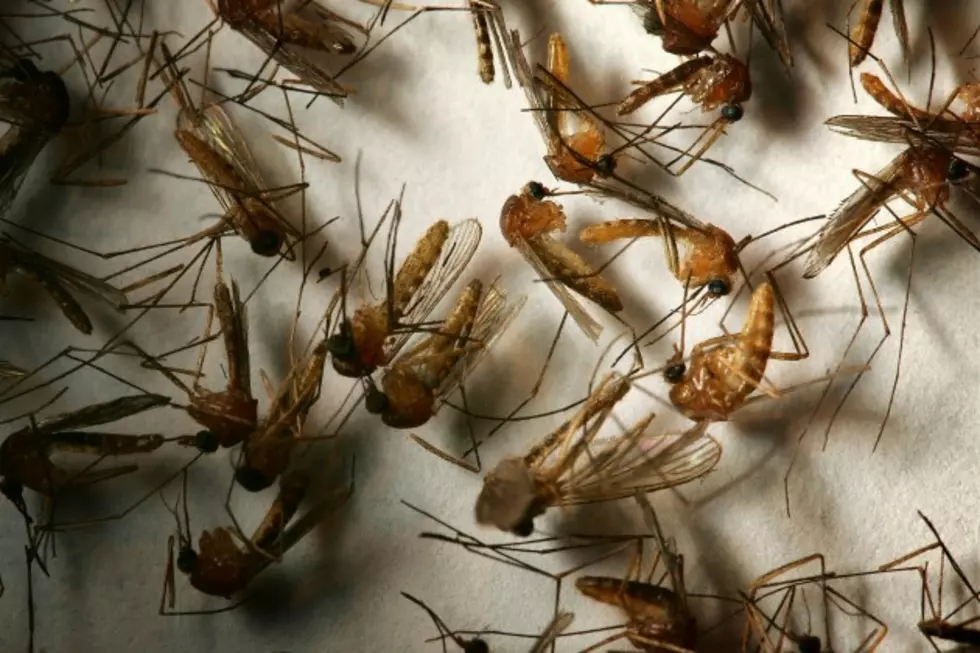 Laramie Mosquito Control Fees Will Nearly Double
David McNew, Getty Images
The Laramie City Council voted Tuesday in favor of an ordinance increasing residents' monthly utility fee for mosquito control by 90 percent in order to implement an expanded Mosquito Control Alternative Program.
Under the program, the monthly utility fee will increase from $2.57 to $4.89 per household beginning April 1. An estimated $253,344 increase in annual revenue will fund additional aerial larval control, the substitution of a 'reduced-risk' pesticide for the agent currently used in fogging operations and the creation of an emergency operations fund.
Mosquito Control Crew Supervisor Keith Wardlaw says Laramie residents won't see many changes this summer, as it will take some time for the new revenue to accrue.
"A lot of this will be staged and integrated over the next year," says Wardlaw. "We're actually going to be looking at about a two-year process."
The chemical currently used in mosquito control fog trucks will be replaced with Zenivex, which the Environmental Protection Agency recognizes as a "Reduced Risk Pesticide." The city currently uses Zenivex in the Casper Aquifer Protection Overlay area, as it is less harmful to the environment than the agent that has been spread by fog trucks throughout Laramie.
Residents may see fewer fog trucks once the program has been implemented.
"We are hoping and planning that with the increased use of the larval control products in the habitat areas around the city, we will be able to decrease the use of those fog trucks within the city limits," says Wardlaw.
The alternative program will increase aerial larval control operations by treating up to 10,000 acres each year with larval control liquid and adding a granular larvicide to aerial operations. Current operations cover roughly 3,790 acres annually.
Aerial larval control using liquid BTi costs $9.70 per acre, while the granular treatments will cost an estimated $26.00 per acre due to the expense of the product and specialized application equipment. The city estimates that treatment of 3,000 acres with granular larvicide would cost an additional $78,000 each year.
The emergency operations fund will cost $25,000 per year and will address unforeseen issues including any impending West Nile outbreak and excess mosquito habitat resulting from severe flooding.
"We think that this option that we've gone with will be good for the citizens," says Wardlaw. "We should be able to better regulate the number of both floodwater and vector mosquitoes in the valley."
"Hopefully this will be something that the citizens will appreciate and learn to love," says Wardlaw.