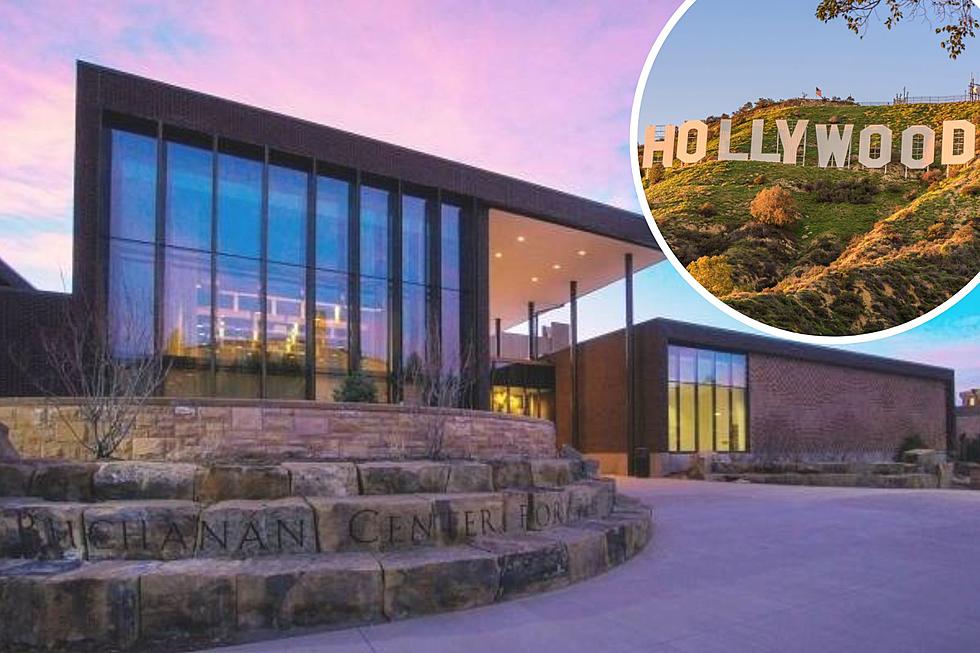 Native American Hollywood Actors to Speak Univ. of Wyoming Event
University of Wyoming/Canva Pro
November is Native American Heritage Month, and this year, the University of Wyoming will honor the state's indigenous story with a public celebration on November 3. The University will welcome an impressive array of speakers to its upcoming 'Good Medicine' event while celebrating the school's Native American students. The celebration honors students' academic accomplishments and features a cultural presentation from notable Native American Indian speakers, activists, and Hollywood alums.
"UW is excited to welcome a distinguished lineup of participants for the Native American Scholarship and Awards Ceremony as well as the cultural event to follow," University of Wyoming President Ed Seidel said in a press release. "Knowledge of and exposure to different culture create understanding and build positive relationships. I hope many will take advantage of this opportunity to learn more about Native American cultures and their rich history and traditions."
The free event begins with a scholarship and awards ceremony recognizing the college's Native American students from Noon to 1 p.m. in the Buchanan Center for the Performing Arts. Cultural presentations featuring tribal dancing, music, and motivational speakers will take the stage from 1:15 to 2:30 p.m. Check out the speaker lineup:
The University of Wyoming Welcomes Native American Role Models to Campus
Tatanka Means
Fans of Scorsese films may recognize one name on the speaker lineup - Tatanka Means, who stars as John Wren in the recently released film, 'Killers of the Flower Moon.' Means has an impressive film background, appearing in blockbusters like 'Maze Runner: The Scorch Trials,' and the comedy series' Reservation Dogs.' He's working on Kevin Costner's new Western saga, 'Horizon.' Outside Hollywood, Tatanka is a well-known motivational speaker and comedian whose work focuses on cultural empowerment. Means is also an accomplished entrepreneur who has earned the 'Entrepreneur of the Year Award' from the American Indigenous Business Leaders (AIBL) non-profit organization.
Learn more about Tatanka Means by clicking here.
Gary' Litefoot' Davis
Tatanka is joined by fellow Hollywood alumni Gary Davis, known for playing Little Bear in the 1995 film adaption of 'Indian in the Cupboard,' and 'Mortal Kombat: Annihilation.' Davis, professionally known as 'Litefoot,' is an award-winning hip-hop/rap artist with six Native American Music Awards under his belt. Outside of entertainment, Davis has succeeded in the business and political spectrum. He has been an Ambassador of the Department of Energy's Minorities in Energy initiative and was appointed to the U.S. Small Business Administration's Council on Underserved Communities. Today, Davis serves on the Forbes Finance Council and is the executive director of the Native American Financial Services Association, and CEO of Davis Strategy Group.
Learn more about Gary Davis by clicking here.
Jason Baldes
Fort Washakie's own Jason Baldes will stand alongside Means and Davis at the 'Good Medicine' celebration. Baldes is the Tribal Buffalo Program Manager for the National Wildlife Federation's Tribal Partnerships Program. The program addresses inequities and resources for tribes in the U.S. It promotes "environmental and economic justice for Native Americans" by protecting wildlife and water resources, combating climate change, and providing land and environmental education.
Learn more about Jason Baldes by clicking here.
A Stunning Look At Wyoming Life Through The Eyes Of Photographer Chris Dickinson
Chris Dickinson is a premier western photographer based out of Utah who can often be found propped on his elbows in the mud, boots covered in manure, facing a rearing horse, all for the sake of the perfect shot. He's a man who does whatever it takes to achieve greatness. Below is a gallery of his pictures taken in Wyoming.
Gallery Credit: Chris Dickinson
Code Of The West: Wyoming State Code of Ethics
"The Code of the West" was declared the official state code of Wyoming, and the act was signed into law on March 3rd, 2010. Wyoming is the first state to adopt a code of ethics. The legislation chose ten ethics derived from the book "Cowboy Ethics" by James P. Owen