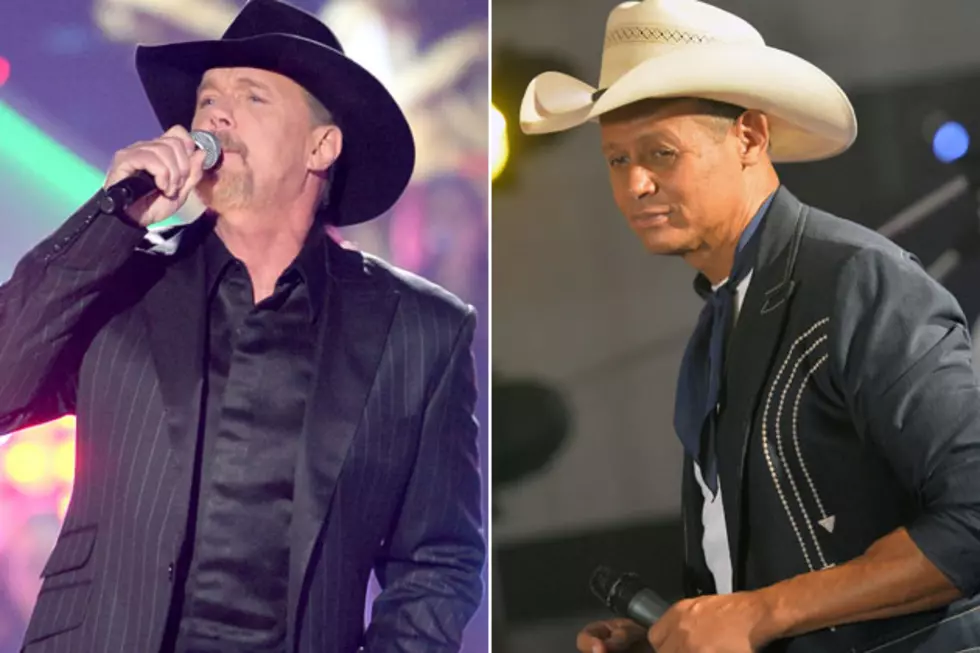 Neal McCoy Admits Truth About Trace Adkins Was 'Fudged,' Asks for Sympathy
Rick Diamond / Ethan Miller, Getty Images
Neal McCoy expressed his sympathies for Trace Adkins and praised the rest of the Country Cruising lineup after the ship's headliner left for rehab last week.
McCoy was onboard the ship, but did not witness the alleged incident between Adkins and an impersonator. He admits that the passengers were initially lied to, although he understands why.
"I realize the guest (sic) were told something at first that wasn't true," McCoy writes in a post at his Facebook page, "but I also think it was done to soften the blow of losing Trace from the ship for the week. Especially until everyone could get their arms around exactly what challenges Trace was facing."
Telling a ship full of country-loving revelers that their headliner has left for rehab is indeed a tricky proposition, and McCoy concedes that there was no way to make all the fans happy. "Unfortunately nothing can replace a Trace Adkins performance on a ship full of Trace Adkins lovers," he says.
Adkins has since promised to offer free tickets and meet and greet passes for a future concert to any of his fans who were on the Norwegian Pearl, but McCoy suggest the country community should really be thinking about the 52-year-old and his family.
He asks for more sympathy for the family during his time in need. "Obviously Trace is trying to do the right thing by facing this thing head on and getting some help," McCoy explains. "I have always thought of Trace as a no nonsense kind of guy with a Huge Heart! If you know him, you love him."
"Maybe a little less rock throwing (that whole cast the first stone thing)," the singer concludes.
First-person accounts of the incident (including one from Love and Theft's Stephen Barker Liles) indicate Adkins and an impersonator were involved in a verbal confrontation during the cruise's first day at sea. When the ship reached the first port, Adkins left to attend rehab at an unspecified facility. Prior to the incident, he'd been sober for 12 years.