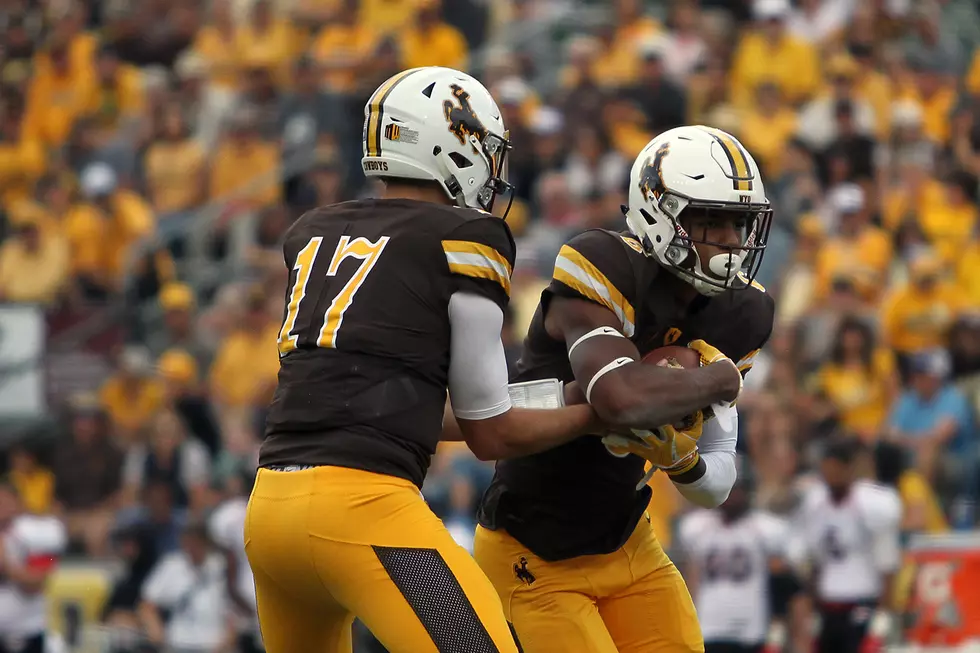 Oregon Coach Has High Praise For Wyoming and Quarterback Josh Allen [Video]
Seneca Riggins, Townsquare Media
Wyoming and Oregon are set for a Saturday 5:00 p.m. showdown at War Memorial Stadium.
The Ducks will be among one of the most "high-profile" college football teams to visit War Memorial Stadium in recent memory. 8 years ago, the Texas Longhorns came to Laramie. The Pokes have also hosted Ole Miss, Virginia, Nebraska, Texas A&M, and a few others from power 5 conferences.
First-year Oregon Head Coach Willie Taggart had planned to host practice at a high school in Gilchrist, Oregon this week instead of their normal facility in Eugene. The reason was to prepare for Laramie's elevation, which is at 7,220 feet. Gilchrist is at around 4,500 feet above sea level.
However, Coach Taggart decided against moving practice Tuesday to Gilchrist saying it was "just a change of heart, we'll just get better here (Eugene.") Taggart Coach was asked how much he thinks the elevation will impact the game to which he replied,
"I think it affects the ball a little bit, it's gonna affect you if you've never played in it. But, it is what it is and we've got to go out and play, it's still a hundred yard field.
Coach Taggart says his staff has been studying Wyoming's film from both last week's Gardner-Webb victory and week one's defeat at Iowa.
I think you can watch the film and not underestimate them, they're well coached, they play hard, and do some really good things. We've gotta be on our A game and play the way we know we're capable of playing. It's not about who we're playing it's about how we play.
Finally after practice this week, Willie Taggart was asked to assess what he's seen out of Wyoming quarterback Josh Allen and the coach had several compliments.
He's the real deal, the kid can make every throw on the football field, it's impressive to watch, he's for sure a first round draft pick, he's a big time quarterback.
Oregon is 2-0 to begin this season, beating Southern Utah 77-21 and Nebraska 42-35.