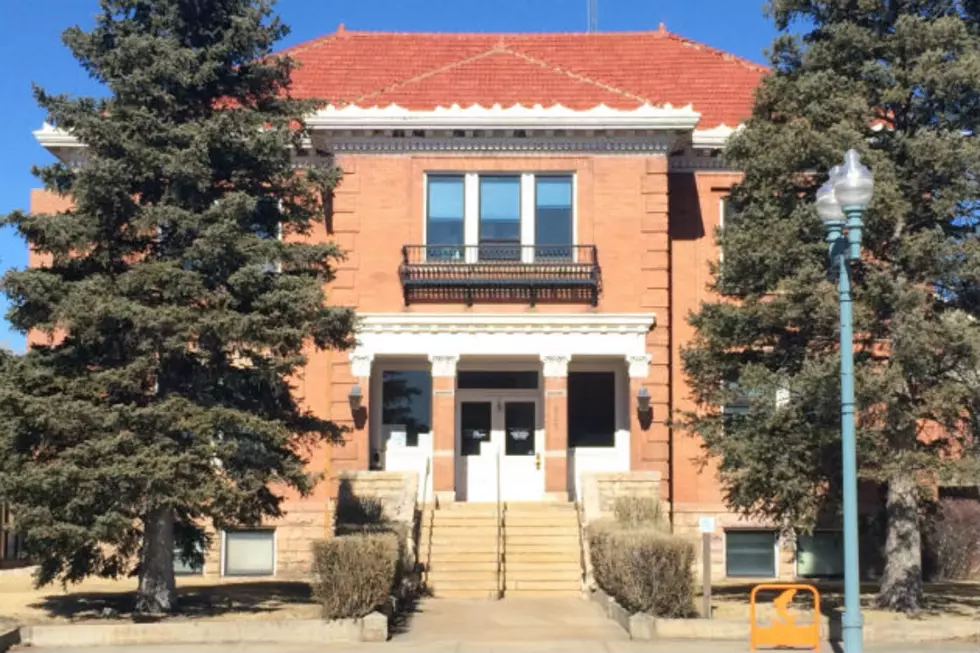 Traveling Exhibit Celebrates Historic Wyoming Libraries [VIDEO]
Nick Learned, Townsquare Media
An exhibit detailing the history of Wyoming's 16 Carnegie Libraries will spend one more day in Laramie before continuing its journey around the state.
The Cowboy Carnegies campaign from the Alliance for Historic Wyoming aims to promote the preservation of Wyoming's Carnegie Libraries in the hope that the buildings will continue to be used.
The exhibit will depart the Albany County Public Library after a public lecture at 1 p.m. Saturday. It's next stop is Rock Springs, where it will be on display from March 7 through April 5.
Carly-Ann Anderson of Alliance for Historic Wyoming says the exhibit offers a glimpse of the history and architecture of each building and how they fit into Wyoming communities.
"We'll get into a little more detail about why these libraries were built and why it was such a big deal for Wyoming to have sixteen of these," says Anderson. "We think it's excellent that we have so many of these left. A few of them are even still operating as libraries and we just want to focus on the history and the community aspect of that."
Businessman and philanthropist Andrew Carnegie began funding construction of free public libraries in 1886. Wyoming saw 16 such libraries constructed between 1899 and 1917 -- 10 are still standing, and five remain in use as libraries.
The video below shows how the Albany County Public Library moved from the original Carnegie building to its new location in 1981.