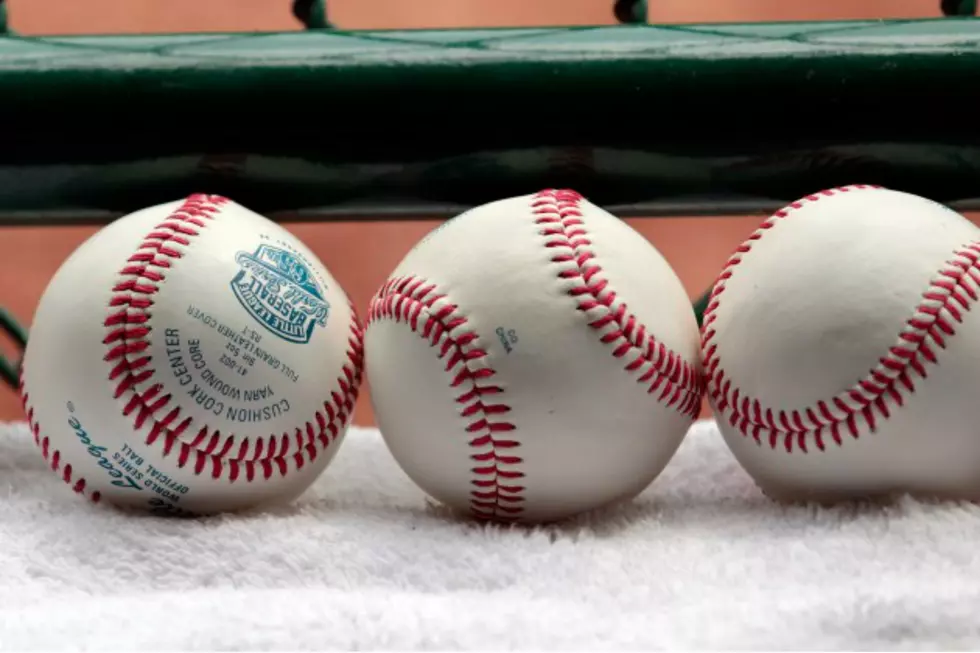 Tyler Gale's Big Hit Puts Laramie 9-10 All-Stars Into State
Rob Carr, Getty Images
Both Laramie All-Star Little League baseball teams picked up wins during District Tournament play Wednesday.
The Laramie 9-10 All-Stars qualified for the state tournament and will play for the district title Friday. Laramie rallied and beat Gillette National Wednesday night, 3-2. Tyler Gale came through with the game-winning two-run single in the bottom of the sixth inning.
Both teams scored in the first, but Gillette National scored in the third inning for a 2-1 lead. In the sixth, Laramie took advantage of an error, a walk, and a fielder's choice that setup Gale's heroics. He lined a 2-2 pitch into center field that scored Dax Parvin and Reese Osborne.
Gale finished with two of Laramie's three hits in the game.
The 9-10 All-Stars stayed in it thanks to the pitching of Carson Moniz. He threw all six innings and allowed two runs, one unearned, on six hits. Moniz finished with 11 strikeouts and zero walks.
Laramie has qualified for next week's state tournament that begins Wednesday, July 25 in Powell. They will face the winner of Thursday's Gillette National-Torrington game on Friday at 1 p.m. in the District Tournament championship game.
11-12 All-Stars
Max Alexander and Jace Moniz led the Laramie 11-12 All-Stars to a 6-5 victory over Platte County in an elimination game Wednesday.
Moniz had an RBI-single in the fifth inning that gave Laramie a 5-4 lead, while Alexander followed with an RBI-double.
Despite allowing a run in the sixth, Laramie holds on for the one-run victory. After an error put the lead-off hitter on base, a line out to first baseman James Darling and two strikeouts by Alexander ended the game.
Alexander had three hits and three RBI's to lead the offense. He was also the winning pitcher.
Laramie advances to play Casper at 4 p.m. Thursday in another elimination game. Casper beat Rawlins 13-3 Wednesday. The two teams left in the winner's bracket are Torrington and Gillette. They play at 7 p.m. Thursday.
The 11-12 All-Stars need two more wins to qualify for the state tournament. A loss would end their season.
Statistical information courtesy of GameChanger