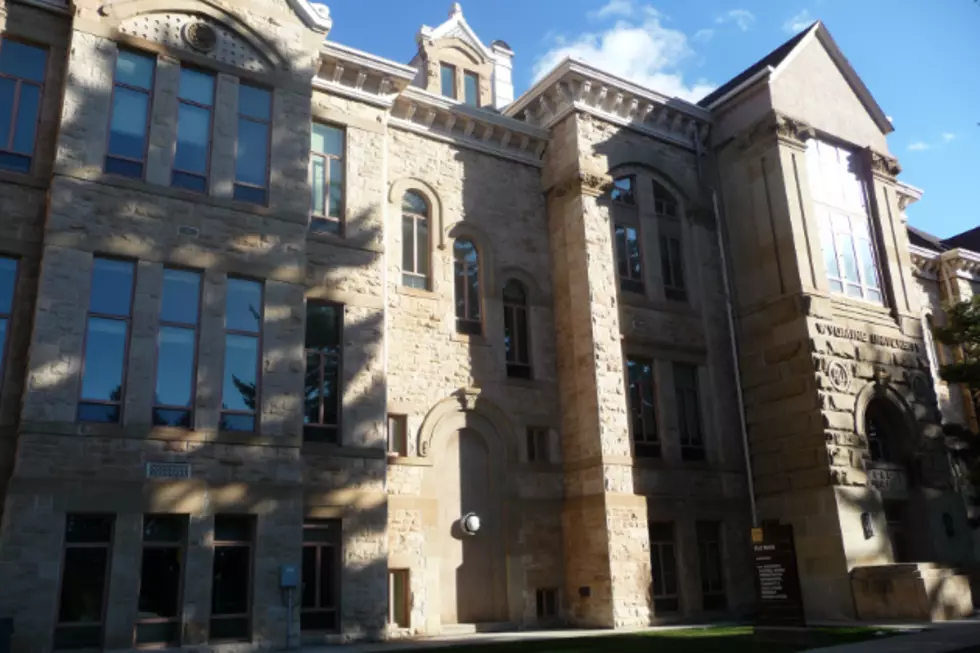 University of Wyoming Awards Record Number of Degrees in 2015-16
Adam Porter
An all-time high of 2,159 bachelor's degrees made up the bulk of the record 2,860 degrees awarded by the University of Wyoming in 2015-16.
"We are delighted that more and more students are leaving the University of Wyoming with degrees that lead to high-paying jobs, employment security and rich, fulfilling lives," says UW President Laurie Nichols. "As we increase our efforts to enroll more students and help them succeed, we expect the number of graduates to continue rising."
Fall enrollment set a record in 2012 with 13,929 students. Since then, UW's freshman retention rate has grown from 73.9 percent to 76.4 percent and its five-year graduation rate has swelled from 60.6 percent to 62.2 percent, according to a university news release.
UW's overall graduation rate of 54 percent tops the national average of 42 percent and the university's freshman retention rate exceeds the national average of 68 percent, according to the U.S. Department of Education College Scorecard.
While the average U.S. college graduate makes $33,400, UW grads average an annual salary of $46,100.
In addition, 55 percent of those graduating from UW with bachelor's degrees leave the university with no student debt -- 23 percent higher than the national average, according to UW.
"Significant efforts have been made to help students succeed at UW, including enhanced tutoring and early interventions for struggling students," says Anne Alexander, associate vice president for academic affairs. "These investments are paying off for our students, and we intend to do even more to lift our retention and completion rates."
Some means to that end include more program-level articulation agreements with community colleges, aimed to ensure that transfer students will have taken the proper courses to graduate from UW on time; enhanced advising; a newly streamlined and simplified general studies program; and four-year curriculum maps for every major.
The previous record of 2,810 degrees was set in 2011-12. The 2015-16 figure was up from 2,767 degrees awarded in 2014-15.
UW this year awarded 93 doctoral degrees, just short of a record 103 such degrees given in 2013-14.