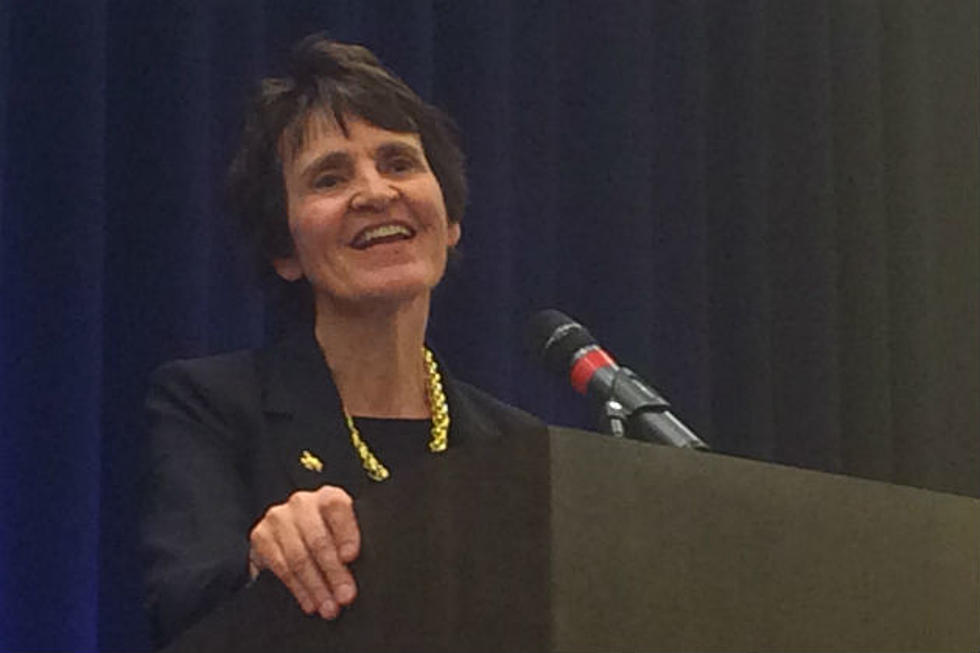 UW President Plans Listening Sessions Around the State
Nick Learned, Townsquare Media Laramie
University of Wyoming President Laurie Nichols and other UW officials will visit 10 communities across the state to hear comment about the operation of the state's only public, four-year university over the next five years.
The strategic planning and listening sessions will take place in Cody, Jackson, Torrington, Rock Springs, Riverton, Casper, Cheyenne, Laramie, Sheridan and Gillette.
The first sessions will be held Nov. 30 in Jackson and Cody. The final ones will be Dec. 8 in Gillette and Sheridan.
Nichols says the sessions will allow Wyoming residents to voice their hopes and dreams for their land-grant university in Laramie.
The statewide listening sessions are in addition to an extensive series of discussions on campus focused on developing a road-map for UW for the next five years.