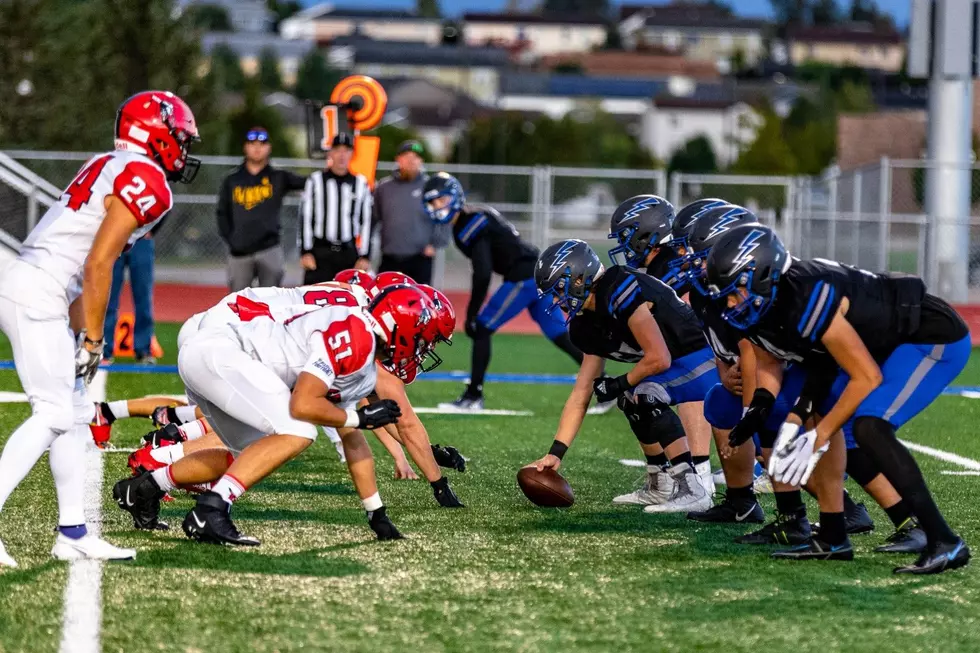 Cheyenne Central Surprises Thunder Basin 41-28
Photo Courtesy: Brian Mitchell
Cheyenne Central has endured 2 very close losses this season but they rebounded in a big way after a narrow defeat to Natrona last week with a solid win on Friday over Thunder Basin 41-28. Central started out the game with a bang as the speedy Richard Prescott returned the opening kick-off for a touchdown to give the Indians a 7-0 lead. Thunder basin answered right back in the 1st quarter as Alonso Aguilar tossed a 10-yard touchdown pass to Darius Felton to even the game at 7. That opening quarter was eventful, to say the least. Aguilar and Felton hooked up again for another touchdown that covered 10 yards again to make it 14-7. Central evened things up thanks to Keagan Bartlett who had a big game, He found the end zone from 1 yard out to it was  14 all.
In the 2nd quarter. Nicolas Black picked up 14 yards and a touchdown putting the Bolts up 21-4. He later added an 11-yard run for a score and sandwiched in between that was an 83-yard touchdown throw from Bartlett to Jackson Whitworth and that one went for 83 yards but the Indians trailed 28-14.
The 3rd quarter was scoreless and Keegan Barlett went wild in the 4th quarter with a trio of TD runs. The 1st one covered 13 yards, the 2nd from the 1, and the 3rd from 11 yards out.
Central wins a big game to get to 2-2 and will be at Laramie on Friday. Thunder Basin is also 2-2 and they have a very interesting game this week at Sheridan. Please take a look at some fantastic pics of the Central-TB game thanks to Brian Mitchell. Enjoy!
Cheyenne Central-Thunder Basin Football
Cheyenne Central-Thunder Basin Football