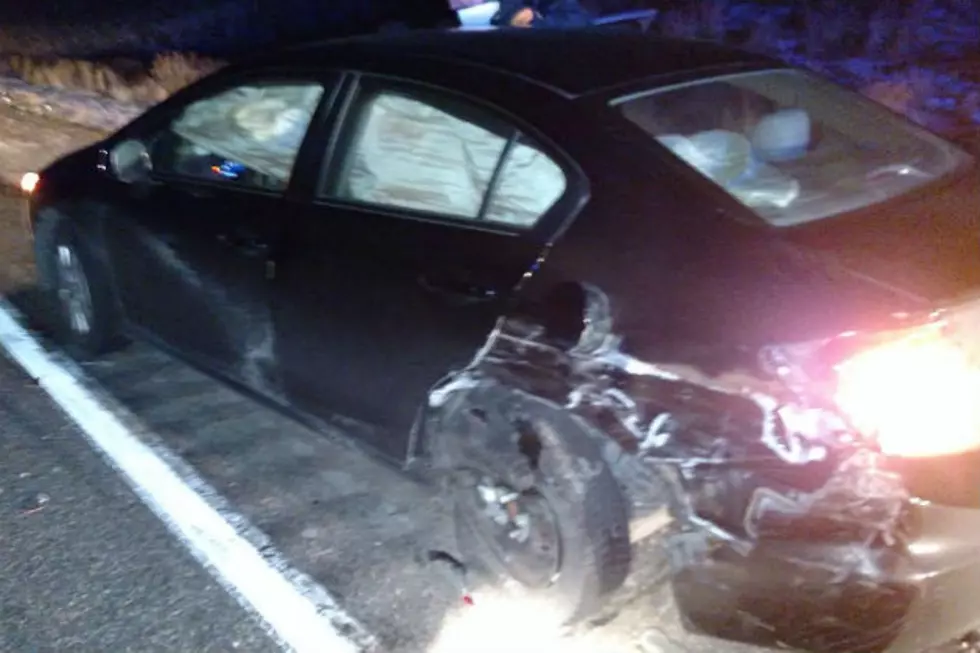 Colorado Man Arrested After Crashing Into Traffic Stop
Wyoming Highway Patrol
A Boulder, Colorado resident as arrested Friday, Jan. 15 after crashing his car into a vehicle that was stopped by the Wyoming Highway Patrol.
57-year-old Roy Stops was taken into custody and charged with impaired driving, careless driving, open container, driving without insurance, and driving while his license was revoked.
According to a press release from the Patrol, Lt. Lee Pence stopped a 2012 Honda Civic for speeding at 5:19 p.m. on US Highway 20/26 at milepost 95, about five miles east of Shoshoni.
Pence was parked behind the Honda when he saw a 2005 Chevy Malibu driven by Stops narrowly miss his patrol vehicle and crash into the stopped Honda.
No one was seriously injured.
The Highway Patrol says the crash serves as a reminder for everyone to always be on the lookout for impaired drivers.  Anyone can report suspected impaired drivers by calling 1-800-442-9090 or 911.
The Patrol also stresses the importance of Wyoming Statute 31-5-224 which requires motorists to slow down on two lane highways and move over on the interstate when approaching stopped emergency vehicles.  The Patrol says the law protects law enforcement and first responders as well as drivers they have stopped or people whom they are trying to help.