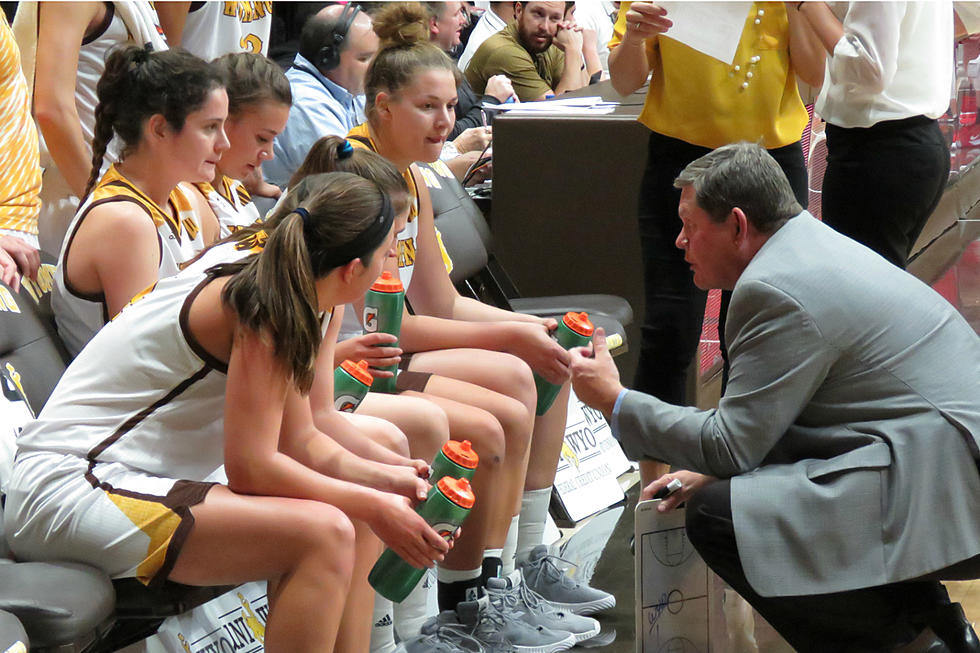 Cowgirls' to Focus on Bench and Defense Against Mountain Lions
David Settle, Townsquare Media
Coming off their first loss of the season, the Wyoming Cowgirls return home Tuesday for a match-up against the UCCS Mountain Lions in the Arena-Auditorium.
Wyoming (1-1) enters off a six-point loss at St. Mary's last Friday. The Cowgirls are averaging 82 points per game this season. They have six players that average in double figures, with a seventh that is very close. Senior Marta Gomez leads the way at 17 points per game.
Cowgirls head coach Joe Legerski is pleased with how Marta's played in the first two games. He said she's really committed to knowing she has to have a very good year for us.
"She's trying to be more physical. That's a challenge for her. She's not comfortable with that role yet, but she's working at it, but she's really stepped up. She's probably our biggest threat offensively, both from three, around the basket, and being able to have her mid-range game. She's a complete offensive player."
Colorado-Colorado Springs (0-2) has losses to West Texas A&M and Texas Permian Basin thus far. They are led by Jae Ferrin, who averages 17.5 points and 5.5 rebounds per game. They are giving up 72.5 points per game thus far.
Less concerned with their opponent than themselves, Legerski has a couple of things he wants to get done in the game Tuesday night.
"First, we've gotta try to expand our bench. We only played seven players at St. Mary's. All seven played extremely well, kept us in the basketball game. The players that did not play are, once again, would be trying to gain experience, so we're hoping we can expand our bench. And then, just continue to progress both offensively and defensively. As I said, St. Mary's was a tough out defensively for us, and so we need to really establish ourselves, know what we're trying to take away, and try to limit some of the errors."
Legerski pointed to second chance opportunities the Gaels' had last Friday night.
This will be just the second regular-season meeting between Wyoming and UCCS. The first was in Nov. 2004, a 61-43 Cowgirl victory.
The game starts at 6:30 p.m. Radio coverage on KOWB (AM 1290) will begin at 6 p.m.