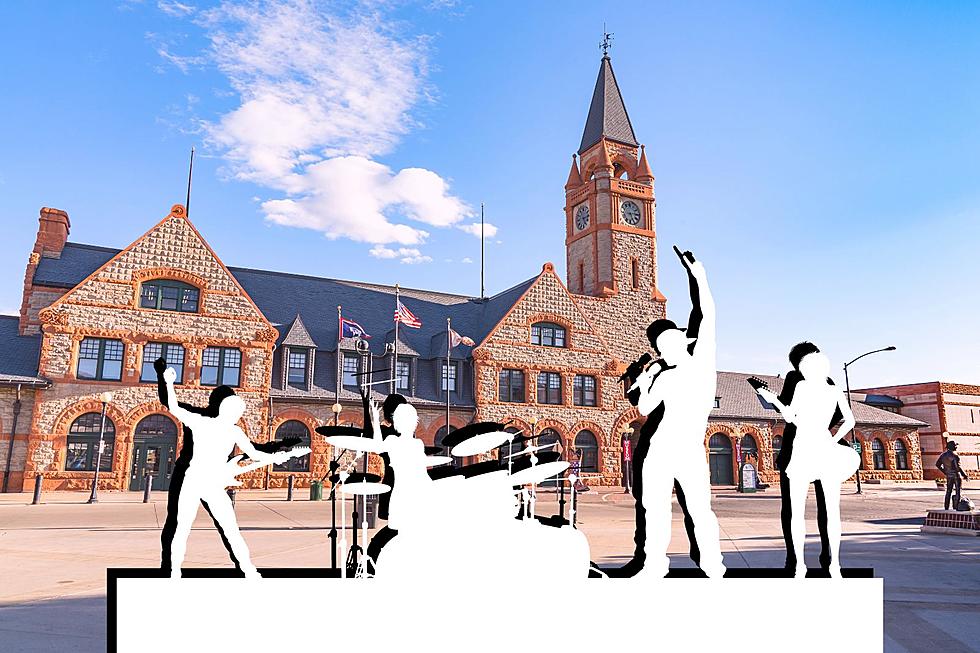 Cheyenne's Fridays on the Plaza Drops 2023's Lineup Next Week!
Canva Pro
In June, fantastic music, food trucks, and fun return to the Cheyenne Depot Plaza. But the HYPE starts next week. (Insert a drumroll here.)
Cheyenne Presents officially kicks off the Fridays on the Plaza festival on May 5th. So what better way to spend Cinco de Mayo than starting your lunch hour at the Depot to hear the much-anticipated show lineup for FOTP, then follow up by snagging some tacos downtown?
2023 Fridays on the Plaza Drop Party
The annual drop part is always a good time! From 12:00 p.m. to 2:00 p.m., the Depot will feature music, food trucks, and - of course - the lineup drop itself. BONUS - the first 200 Fridays on the Plaza, fans get a FOTP swag bag to prep for all the shows you'll be attending.
What Can We Expect at This Year's Fridays on the Plaza?
Cheyenne Presents has already announced one standout name for the lineup this year -  3OH3! The Boulder natives arrive to rock the FOTP stage on July 14, just before the Cheyenne Frontier Days crowds arrive.
In addition to 3OH3!, Cheyenne Presents promises a lineup featuring Grammy Award-winning singers, Grammy-nominated artists, and MORE. Of course, where's the fun in spilling all the beans up front? Full details on the FOTP lineup won't come out until May 5th, so be there or be square.
Cheyenne Fridays on the Plaza Details:
When: Friday, May 5 @ 12 p.m.
Where: The Cheyenne Depot Plaza (1 Depot Square Capitol and W 15th St.)
Cost: FREE to attend - food from food trucks vary.
Additional Info: Click here.
What $1,000+ a Night Gets You at Cheyenne Airbnbs During Frontier Days.
Airbnb homes around Cheyenne are popping up with outrageous prices for travelers staying during the 2023 Cheyenne Frontier Days. Pros: Most of the rentals are at least 2 bedrooms, some are super close to Frontier Park, and all of them have decent kitchens and bathrooms. Cons: Most don't have Central A/C, and all of them are $1,000+ a night.