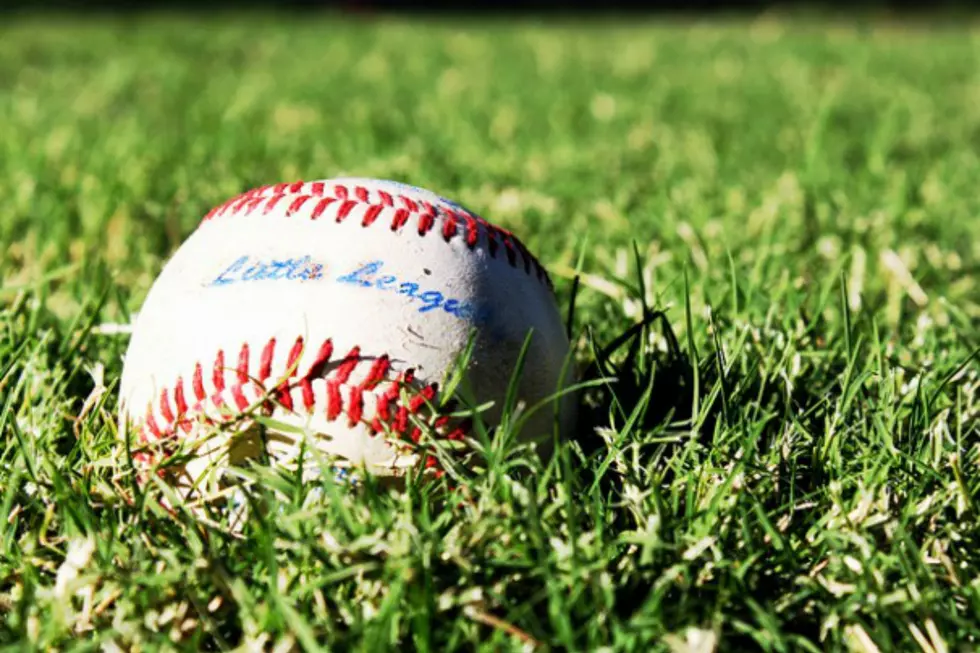 Laramie Youth Baseball All-Stars Win Again
ANDR3W A, Flickr
Tuesday was another great night at the ballpark for the Laramie All-Stars, as both the Majors and Minors teams won at the District Little League Tournament.
It took both teams just four innings for a victory. Laramie Majors downed Casper 13-3, while Laramie Minors took care of Platte County 12-2.
In the Majors victory, they jumped all over Casper with nine runs in the first three innings. Grant Vigen smacked a two-run home run in the first. Erik Jacobson led the offense with two hits, which included a double, and three RBI's. Laramie took advantage of seven walks and five Casper errors. James Vasek went three innings for the win on the mound.
The Laramie Majors team will not play again until Thursday versus Gillette at 7 p.m. The winner of that game advances to Saturday's District title game.
The Laramie Minors All-Stars scored in each inning of their victory over Platte County. A five-run fourth inning closed out the game. Brock Lehning led Laramie with three hits. Dax Parvin had a bases-clearing triple in the third inning. Parvin was also the winning pitcher. He allowed two runs on two hits. Parvin struck out eight with only two walks.
The Minors squad advances in the winner's bracket to Thursday's game against Torrington. It starts at 7 p.m. The winner will move on to the championship game of the District Tournament on Saturday.
Here are the results of Day 2 of the District 2 Little League Tournament in Laramie:
Majors
Douglas 5 Rawlins 4 – Rawlins goes to the consolation bracket
Gillette 25 Platte County 3
Laramie 13 Casper 3
Wednesday schedule
Torrington vs. Platte County, 4 p.m.
Douglas vs. Casper, 7 p.m.
Minors
Gillette American 19 Rawlins 4 – Rawlins goes to the consolation bracket
Torrington 21 Gillette National 17
Laramie 12 Platte County 2
Wednesday schedule
Douglas vs. Platte County, 4 p.m.
Gillette American vs. Gillette National, 7 p.m.