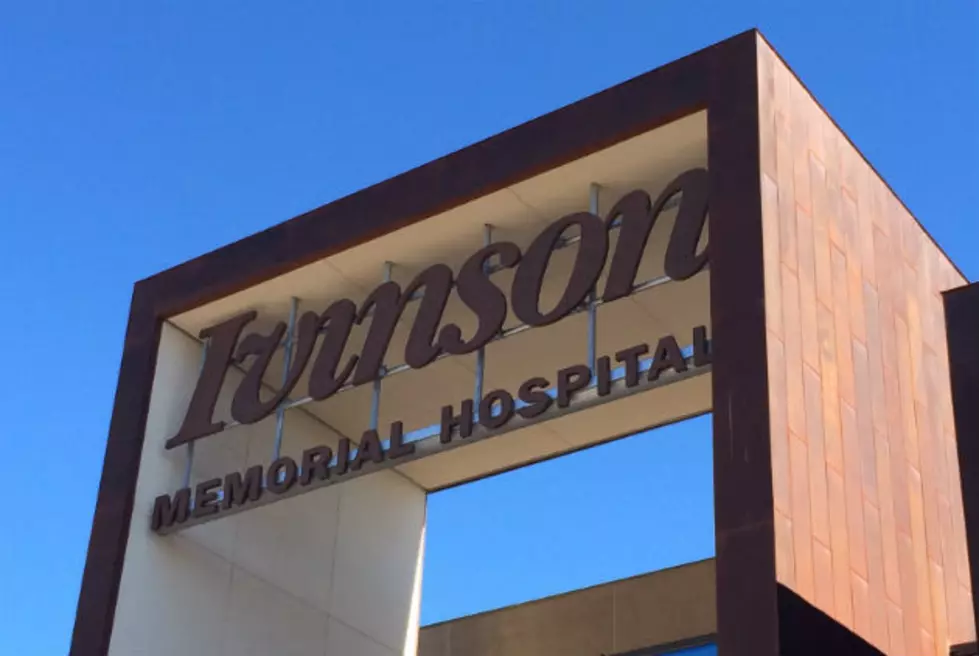 Laramie's Ivinson Memorial Hospital Honored With Quality, Suicide Prevention Awards
Nick Learned, Townsquare Media
Ivinson Memorial Hospital is the recipient of two awards, one each from the Office of Wyoming Governor Matt Mead and a nonprofit health corporation.
The Governor's Champion in Medicine and Suicide Prevention Award will be presented Sept. 27 at the Governor's Symposium on Suicide Prevention, while Mountain-Pacific Quality Health presented the 2016 Hospital Quality Award in August.
The Governor's award recognizes Ivinson Memorial Hospital as the first to respond to the statewide suicide prevention challenge. The hospital trained over 200 medical staff members in suicide screening, triage and prevention in less than 10 weeks.
Director of IMH Behavioral Health Services will be recognized as the 'Internal Champion' at the Symposium.
The award from Mountain-Pacific Quality Health recognizes the hospital's commitment to quality patient care, according to a news release from Ivinson Memorial. The award honors a hospital for its continued efforts to meet engagement expectations of patients and families, top performance on quality indicators and system changes.
According to the release, the hospital received the award based on criteria from the Centers for Medicare and Medicaid, the National Healthcare Safety Network, the Wyoming State Survey Agency and the Office of Healthcare Licensing and Survey, also incorporating data from the patient experience as posted on Medicare Hospital Compare Quality of Care.