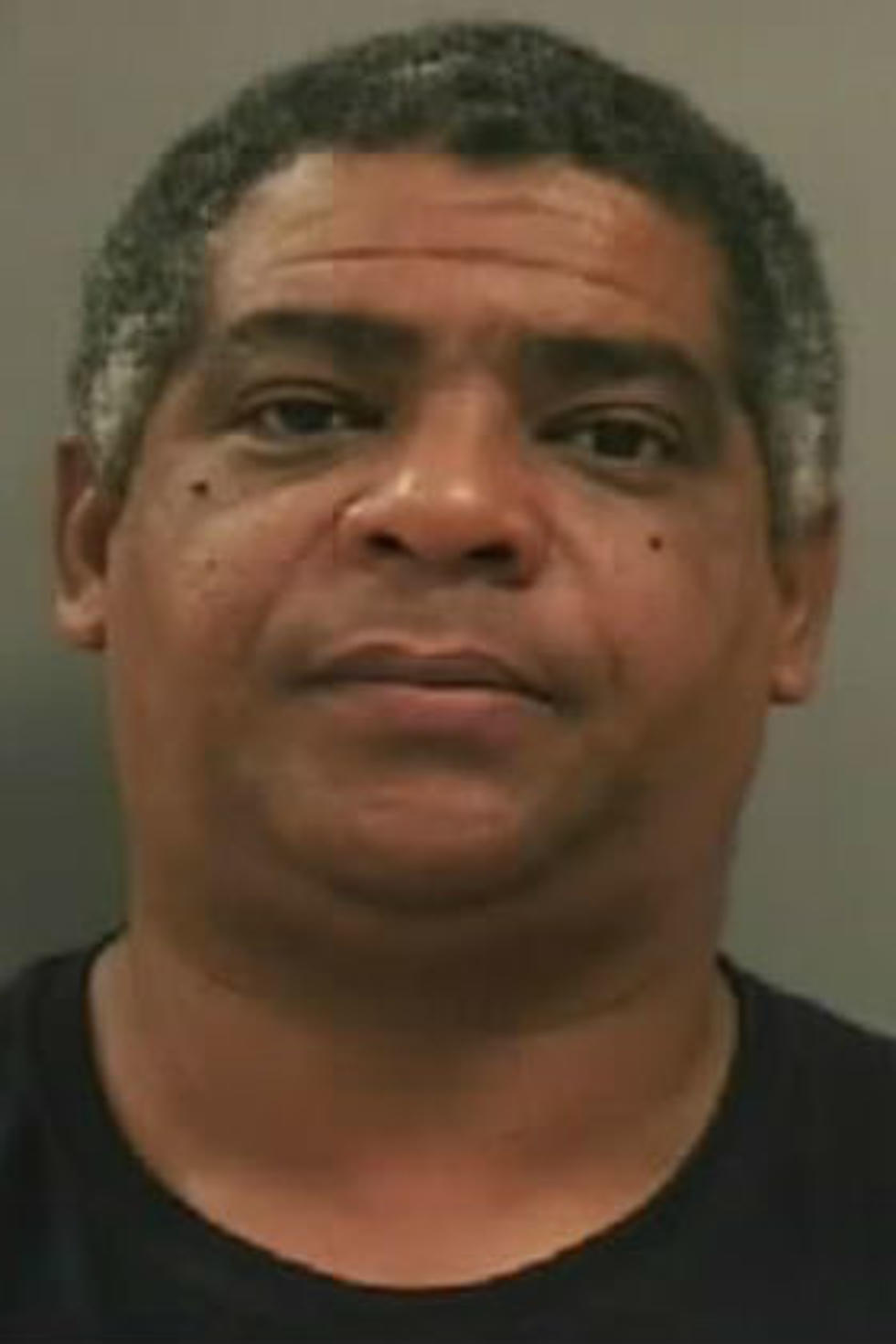 Man Who Allegedly Set Up Credit Card Skimmer at Laramie Gas Station Faces Federal Charges
Albany County Detention Center
A Florida man arrested in Cheyenne two weeks ago after allegedly removing a credit card skimmer from a gas pump in Laramie now faces two federal charges in U.S. District Court.
Yoel Garcia-Mencia, 43, could face up to 25 years in prison, a $500,000 fine, a $200 special assessment and up to three years of supervised release if convicted of possession of 15 or more unauthorized access devices and aiding and abetting, along with one count of possession of device-making equipment.
In a criminal complaint filed Friday, the government asks that the one- to five-day trial be held in Cheyenne and details the crimes charged against Garcia-Mencia.
An affidavit signed by a special agent of the Wyoming Division of Criminal Investigation alleges a technician working on the gas pumps at the Shell Gas Station on South Third Street saw Garcia-Mencia on Aug. 9 use a barrel key to open the credit card reader of one of the gas pumps and remove what appeared to be a credit card reader before closing and locking the gas pump.
When the technician tried to confront Garcia-Mencia, he allegedly ran to a black Toyota Sienna, tried to hide his face and drove off. According to the affidavit, the technician described the cable allegedly removed from the pump and took pictures of Garcia-Mencia, his vehicle and the license plate before Garcia-Mencia sped away.
Staff quickly notified the Laramie Police Department, which asked law enforcement agencies in neighboring counties to be on the lookout for the the black Toyota Sienna.
Court documents say a Wyoming Highway Patrol trooper found the Sienna and pulled the car over for allegedly speeding and making a lane-use violation on I-80 near mile post 357 in Laramie County.
According to the special agent's affidavit, the trooper spoke to Garcia-Mencia and noticed that "the Toyota was filled with numerous bags of Marlboro cigarette cartons." The trooper walked his drug dog, Wendy, around the car, and Wendy allegedly smelled the odor of controlled substances in the controlled vehicle.
The affidavit goes on to say troopers searched the vehicle and found "electronic hardware consistent with credit card readers/writers," electronic cables similar to what the technician at the Shell station described to police, "a large number" of reloadable gift cards, credit cards that were not issued to Garcia-Mencia, barrel keys "consistent with those used to open gas pumps" and "numerous cartons of cigarettes" in several different bags and boxes. Some of the cigarette boxes were reportedly loose and bore several different tax stamps from different states.
After a trooper read Garcia-Mencia his rights, Garcia-Mencia reportedly told the trooper he was trying to start a new business and planned to sell the cigarettes in Florida.
Garcia-Mencia allegedly told a Cheyenne police detective who is fluent in Spanish that he rented a vehicle and drove through several states for clothing. On his trip, he met a person who said Garcia-Mencia could sell cigarettes as long as he had the right permits. Garcia-Mencia allegedly told the detective he made several different transactions with that person, using cash and gift cards, and planned to sell the cigarettes once he got back to Arkansas.
The affidavit says after a judge signed a warrant for the Toyota, agents seized, among other things, two laptops, two credit card skimmers, a credit card reader/writer that could encode electronic information on the magnetic data stripes of credit or gift cards, cell phones, "a large number" of gift cards with magnetic data stripes, paper receipts and pieces of paper with various addresses written on them.
Those addresses were for retail stores and gas stations in Arizona, Utah, Nevada, Idaho and Wyoming, according to the affidavit. The agent writes that credit card skimmers can secretly record credit card information when customers run their cards through the credit card reader on a gas pump.
After the second search, Garcia-Mencia allegedly told officers during an interview that the skimmers were his and he opened a gas pump in Laramie in order to skim credit card information from it. According tot he affidavit, Garcia-Mencia allegedly said he had keys to gas pumps and learned on the internet how to skim credit card information.
The affidavit says Garcia-Mencia told officers that his laptops contained personal information that belonged to other people, and he purchased that information online without their knowledge.
The special agent details his knowledge of schemes involving credit card skimmers such as those Garcia-Mencia allegedly possessed. The agent says criminals will use a credit card reader/writer to encode stolen personal information onto reloadable gift cards, essentially making the gift card behave like another person's credit card and defrauding that person during the transaction.
People who participate in such schemes may be part of a criminal network who collectively skim credit card information and coordinate their efforts, according to the affidavit.
Under authority of another search warrant issued Wednesday, the special agent downloaded electronic information stored on the credit cards and gift cards allegedly seized from Garcia-Mencia. The agent found that on 128 gift cards, the account number stored in the magnetic data strip did not match the number physically printed on the front of the card, according to the affidavit.
The affidavit also details three transactions -- two in Arizona and one in Utah --made with gift cards allegedly seized from Garcia Mencia. In each transaction, the purchaser allegedly bought either gas or cigarettes on a Visa or MasterCard account. The special agent says in the affidavit that he found the account numbers used in each of the three purchases encoded onto gift cards allegedly seized from Garcia-Mencia, and that each of those gift cards had a different account number physically printed on the front.
The court clerk's office says no upcoming hearing dates are set for Garcia-Mencia.