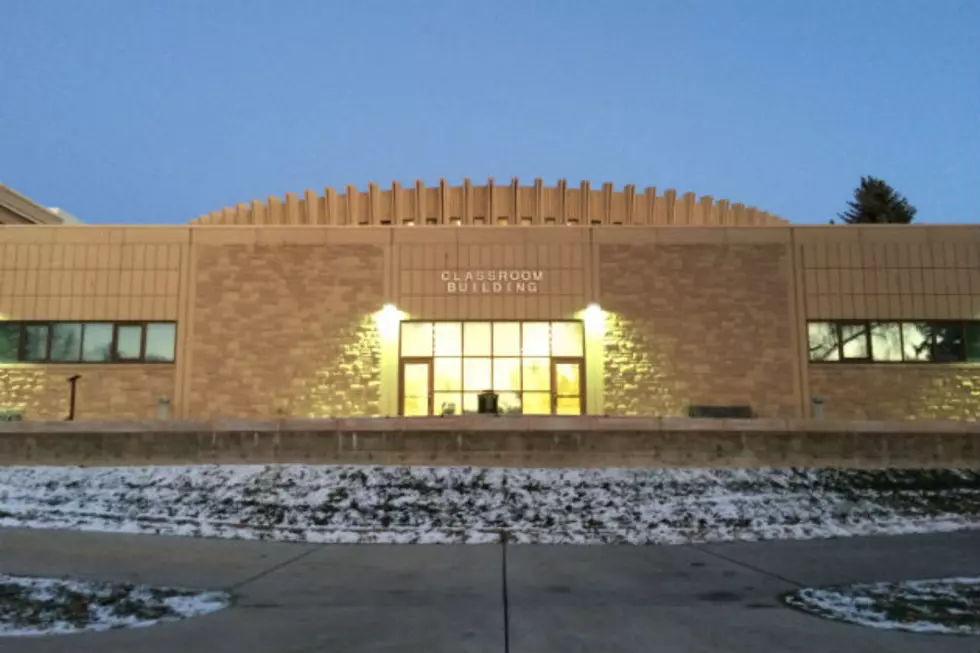 Sexual Assault Awareness Week Wraps Up
Nick Learned, Townsquare Media
Sexual Assault Awareness Week wraps up Thursday evening with "Survivor Speak Out" at 6 p.m. in room 133 of the UW Classroom Building.  The event will be followed by a march from the Classroom Building to Coal Creek Coffee in downtown Laramie, where a performance Seth McGee will take place around 8:30 p.m. and a raffle will be held around 9 p.m.
Voices of Courage, a recognized student organization at the University of Wyoming, has hosted events since Tuesday as part of Sexual Assault Awareness Week.  The group has had a table in the breezeway of the Wyoming Union to sell tickets for tonight's raffle.  All the proceeds from tonight's raffle will support an emergency fund for survivors of sexual violence.
"Voices of Courage is a group of sexual assault survivors and people who've been affected by sexual assault," says Taylor Thompson, Voices of Courage President.  "We want to make a difference on our campus and show people that if we change the stigma and culture of supporting survivors of sexual assault, we can help end this epidemic."
Thompson says that the Survivor Speak Out is "a healing thing for the victims of sex assault in the room and very educational for everyone else."
More information about Voices of Courage is available at the group's Facebook page.  More information about the STOP Violence programming can be obtained by calling 766-3434.