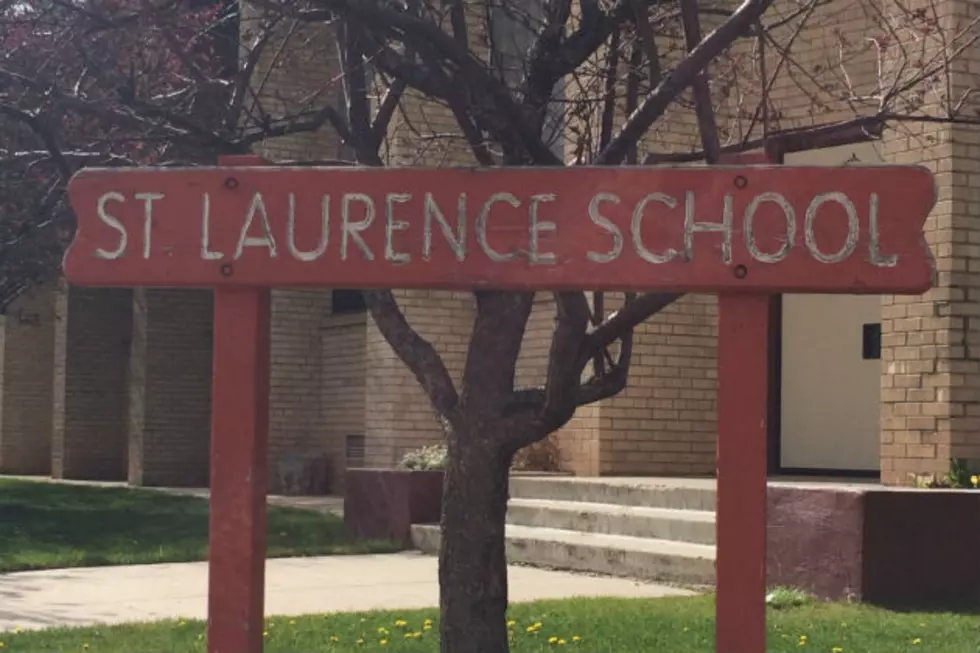 St. Laurence School to Preserve Memories With 'Seeds of Life' Project
Nick Learned, Townsquare Media
Students and teachers at St. Laurence O'Toole Catholic School are undertaking a project to preserve the school's legacy before its doors close to elementary students at the end of June.
"We wanted to honor anyone who ever attended this school," says teacher Jeanne Van Heule. "So we thought we would offer seeds for people in town to come and get, and they can plant it in their own garden."
"Then all the memories of every kid who ever went here will be all over Laramie," says Van Heule.
For the school's Seeds of Life project, students and teachers will set up tables in front of the school on the afternoon of Monday, May 23 and give away seeds in bags, small pots or peat pots. Van Heule says the school will offer perennial flowers so the memories will grow throughout Laramie each year.
"And that will help people remember that we're still alive," says Van Heule. "Maybe not as a school building, but we're alive in this community, and that will never end."
St. Laurence will close its doors to elementary students June 30. Reverend David J. Erickson said in a news release that the school's enrollment numbers have been in decline for years, and the cost per student has increased to where the school cannot afford to continue current operations.
Van Heule says the first day back in her first- and second-grade classroom after the closure was announced last month was extraordinarily difficult.
"We prayed, we journaled, we talked, but mostly, we cried," says Van Heule. "One of our students said, 'It's like our school is dying.' And indeed, it is."
Van Heule says Erickson will allow a tree to be planted in the grotto across from the school, and students suggested writing a 'whole-school' book. According to Van Heule, each student will have a page describing what they like about the school or what they have gained from being a part of the St. Laurence family.
"Our school is so small that everybody knows everybody's name," says Van Heule. "They're kind of like siblings in a way."
"So you can imagine the depth of their loss when they know that not only are they not going to be in this building, but they're not going to be with the members of their family," says Van Heule. "So we spent some time grieving, and then we realized that we needed to try and find something positive about this instead of letting our grief overwhelm us. So we began to think of ways to make new life happen."
Van Heule says she is one of several teachers who plan to retire, while others are still looking for employment.
"It's probably easiest on me, but believe me, I'm not walking away unscathed," says Van Heule. "This is very difficult on all of us."
The St. Laurence preschool program will stay open under the current plan. According to Erickson's news release, the school will be open from 8-5 p.m. Monday through Friday beginning Aug. 22. The school will continue to offer a professional full-day program and a half-day program at affordable rates.
For more information, contact the school office at 742-6363.