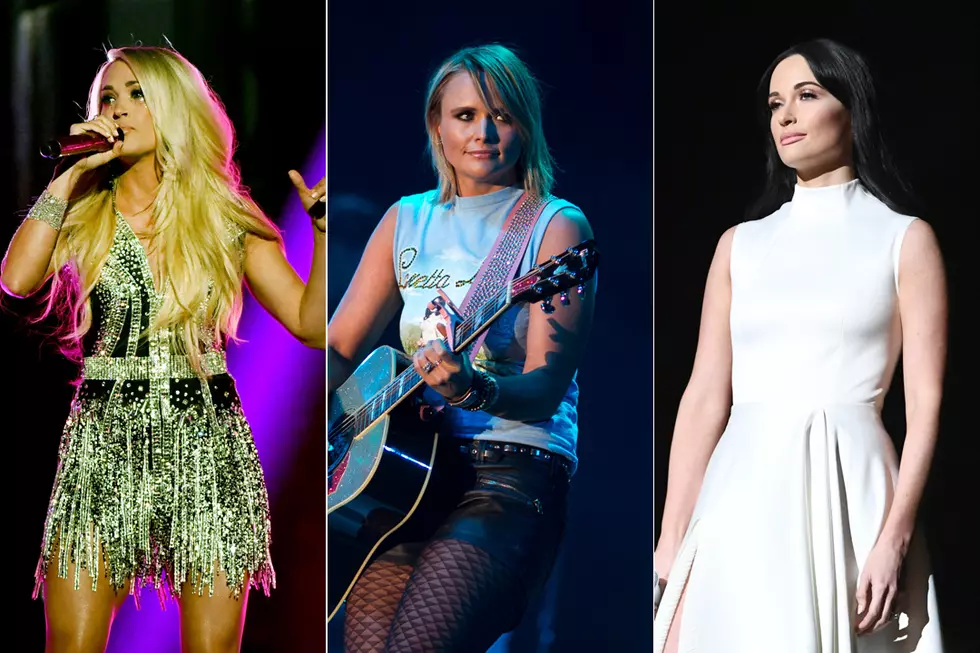 New Study Reveals Nearly 10-to-1 Disparity Between Men and Women at Country Radio
Ethan Miller / Christopher Polk / Emma McIntyre, Getty Images
A newly-released study that looks at a wide array of data points has revealed a shocking disparity between the airplay male and female country artists receive at country radio.
Airplay data published by Mediabase from 2000-2018 reveals that the ratio of total airplay spins during that time period favored male artists 5.5 to 1. The situation is even grimmer for female artists as time wears on; data solely from 2018 reveals a 9.7 to 1 disparity between men and women at country radio.
Women Are Ready for a Country Music Revolution
Jada E. Watson conducted the study in conjunction with WOMAN Nashville, a network founded to fight for the rights of females in Nashville's country music scene across a variety of fronts encompassing radio parity, economic and social fairness, sexual harassment and assault and more.
The study further reveals that the most-played male artist at country radio from 2000-2018, Kenny Chesney, earned more than 6 million spins. By contrast, Carrie Underwood, the most-played female artist during that time period, earned slightly more than 3 million spins, demonstrating that even the genre's biggest female superstars are subject to a two-to-one disparity in airplay as compared to their male counterparts. The findings also reveal that not only are men's total spins greater than women's during every single year the study looked at, but male artist's worst numbers on year-end charts for those years were also better than female artist's best numbers for those same periods of time.
Those are just some of the findings the study reports, and Watson also makes a number of suggestions as to what real-life steps country radio might take to address the situation. For a deeper analysis, a 5-page summary of the study is available for review online, as is the entire study.
True Story: Jimmie Allen Once Appeared In a Taylor Swift Commercial!
29 Songs From Women in Country That Demand Attention: