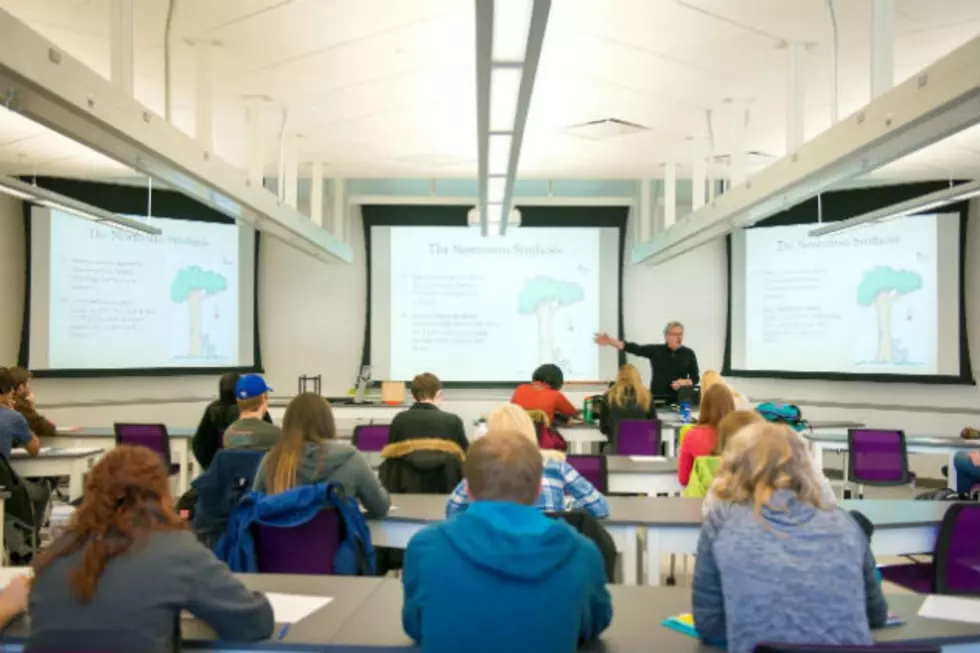 Top Marks for UW in New National Study
University of Wyoming Photo
A national business publication ranks the University of Wyoming in the top 15 percent of public colleges and universities nationwide.
Business First placed UW 71st out of 477 public four-year institutions in a study based on 20 measures of academic excellence, value, prestige, economic strength and diversity. This is only the second year that the publication has compiled such rankings.
Only San Diego State University ranks in front of UW among schools in the Mountain West Conference. Colorado State University came in at No. 94.
Regionally, the University of Colorado ranked 52nd, the University of Utah came in at 56th, and the University of Nebraska ranked 73rd.
"While we continue to encourage prospective students and parents to view college rankings with skepticism, we're happy to see that UW scores well in this list, even though our relatively open admissions policy counted against us," says UW President Dick McGinity.
"Scoring well in college rankings is not a priority for UW, as there's such a wide variety of them, and some metrics they use are contrary to our mission as Wyoming's only public university," says McGinity.
The publication says its ranking scheme is designed to identify public institutions that offer their students the best academic experiences. Schools that offer factors such as selective admissions processes, prestigious reputations, strong retention and graduation rates, affordable tuition and housing, thriving economic settings and diverse campuses score highly.
Business First also takes into account rankings compiled by Kiplinger's, Forbes, and U.S. News and World Report.