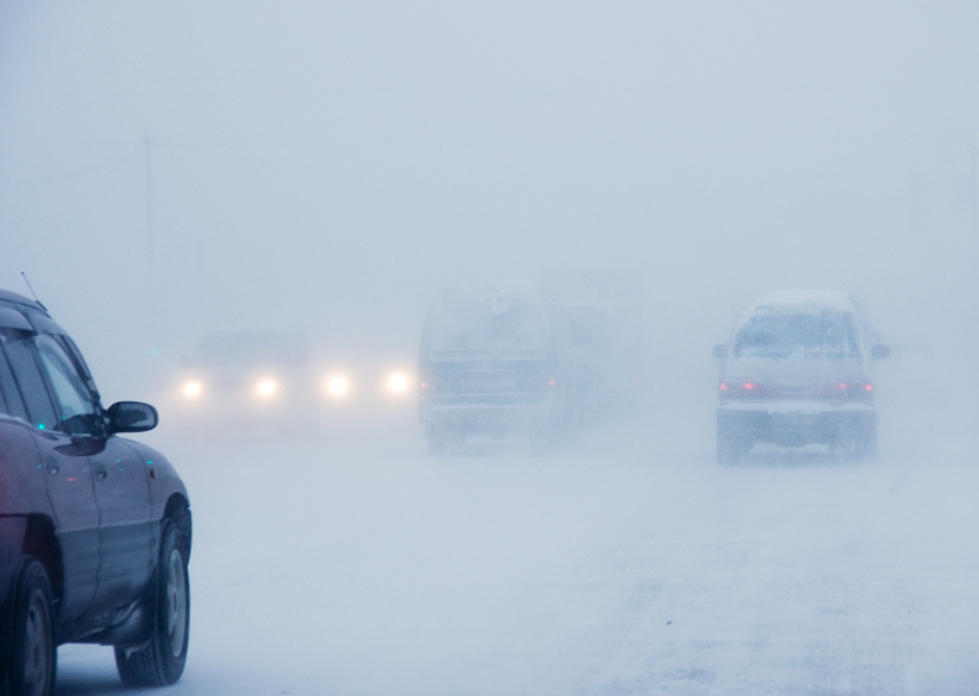 UPDATE: Winter Storm Warning For I-80 Summit Area in Wyoming Sunday Through Tuesday
Getty Thinkstock
The National Weather Service has issued a Winter Storm Warning for parts of Laramie and Albany Counties in Wyoming between Cheyenne and Laramie. This affects the Interstate-80 corridor between the cities, including the I-80 Summit. The Warning is in effect from Sunday night through Tuesday (May 9-11)
MORE: Winter Weather Advisory For Cheyenne Area Late Sunday Through Tuesday
Heavy wet snow is possible in the South Laramie Range and Foothills with snow accumulations of 4 to 8 inches possible. Travel could be very difficult.
URGENT - WINTER WEATHER MESSAGE
National Weather Service Cheyenne WY
128 PM MDT Sun May 9 2021

...ACCUMULATING SNOW WITH TRAVEL IMPACTS FOR PORTIONS OF SOUTHEAST
WYOMING LATE TONIGHT THROUGH TUESDAY MORNING...

WYZ116-117-101200-
/O.UPG.KCYS.WS.A.0009.210510T0600Z-210511T1500Z/
/O.NEW.KCYS.WS.W.0015.210510T0600Z-210511T1800Z/
South Laramie Range-South Laramie Range Foothills-
Including the cities of Buford, Pumpkin Vine, Vedauwoo, Whitaker,
Federal, and Horse Creek
128 PM MDT Sun May 9 2021

...WINTER STORM WARNING IN EFFECT FROM MIDNIGHT TONIGHT TO NOON
MDT TUESDAY...

* WHAT...Heavy snow expected. Total snow accumulations of 4 to 8
  inches.

* WHERE...South Laramie Range and Foothills. This includes the
  Interstate 80 Summit, Buford, Federal, Horse Creek and Vedauwoo.

* WHEN...From Midnight tonight to Noon MDT Tuesday.

* IMPACTS...Travel could be very difficult. The hazardous
  conditions could impact the morning and evening commutes.

PRECAUTIONARY/PREPAREDNESS ACTIONS...

If you must travel, keep an extra flashlight, food, and water in
your vehicle in case of an emergency.

The latest road conditions for the state you are calling from can
be obtained by calling 5 1 1.
Wyoming Restaurants Featured on Diners, Drive-Ins and Dives
It's hard not to take this a little personally.
Guy Fieri
of the Food Network's
Diners, Drive-Ins, and Dives
has visited the Cowboy State a few times. Yet each time he stays close to
Jackson
. The show takes us on a culinary voyage across the U.S, but he's never stopped in Cheyenne, Casper, or even Chugwater.
CLASSIC CHEYENNE: The Cole Shopping Center
In December of 2020,
Blue Federal Credit Union
completed its new headquarters at the corner of Converse and Pershing in Cheyenne. Well, it's not so much a 'corner' as it is the smooth edge of a roundabout, but anyway. Before Blue FCU built its new campus, the site was at one time a premier shopping destination for Cheyenne. From the 1950s through 2016 it was Cheyenne's Cole Shopping Center.
Local businessman Frank Cole bought the land that would become a Cheyenne gathering place in the 1950s when the corner of Converse and Pershing was the
edge of town
. Starting in 1952,
three
different Safeway grocery stores called the Cole home over its half-century of existence. A plethora of other stores served the neighborhood too. From the movie theater to Blockbuster; there was the Cole Department Store, the fabric store, the East Branch of the Carnegie Library, and so much more.
As Cheyenne grew and changed, the Shopping Center fell into decline. Stores closed and new ones didn't take their places. The anchor of the area, Safeway, closed for good in 2016 with much of the rest following. In 2018 the buildings were
demolished
and the new construction began.
The Cole was so integral to the neighborhood that when we asked on social media for folks' memories we were flooded with hundreds of responses.
Check out many of those memories below, along with several pictures of the Cole Shopping Center, mostly from near the end in the twenty-teens.