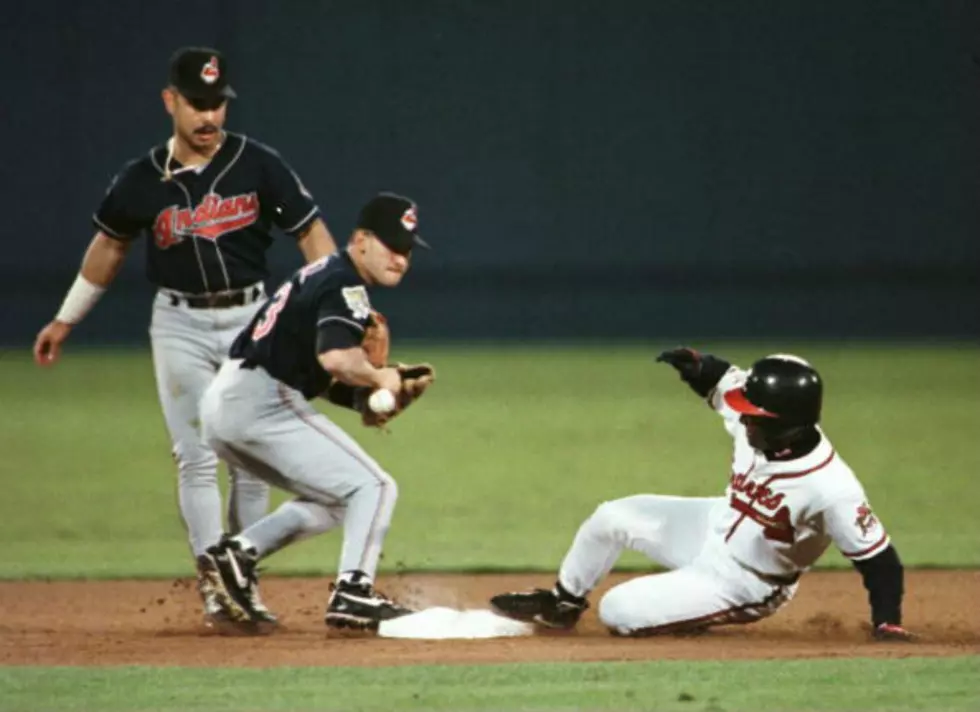 World Series Champions From Wyoming
Casper native Mike Devereaux slides into second base during Game 1 of the 1995 World Series. Otto Greule Jr, Getty Images.
Just in time for the 112th Fall Classic, here's a tribute to two World Series champions from here in Wyoming.
Of those, only two Wyoming products own a World Series ring.
Mike Devereaux has won two titles. The pride of Kelly Walsh High School in Casper was part of the 1988 Los Angeles Dodgers and helped the Atlanta Braves claim their only World Series Championship in 1995.
Deveraux was also named the most valuable player of the 1995 National League Championship Series after driving in two game-winning runs.
During Game 2 of the 1990 World Series, the Cincinnati pitcher left the stadium to be with his pregnant wife, who had just gone into labor. When the game went into extra innings, the Reds alerted Browning to return, in case he was needed to pitch.
Luckily, his Reds prevailed in the 10th inning. Browning went on to pitch the following day, earning the win in Game 3 on their way to a sweep over the Oakland Athletics.
Two years earlier, Browning threw only the 12th perfect game in Major League history. In 1989, he nearly became the first pitcher to ever throw two perfect games, when he took another bid into the ninth inning.
In 1991, Browning was named to the All-Star team for the first, and only, time during his big league career.