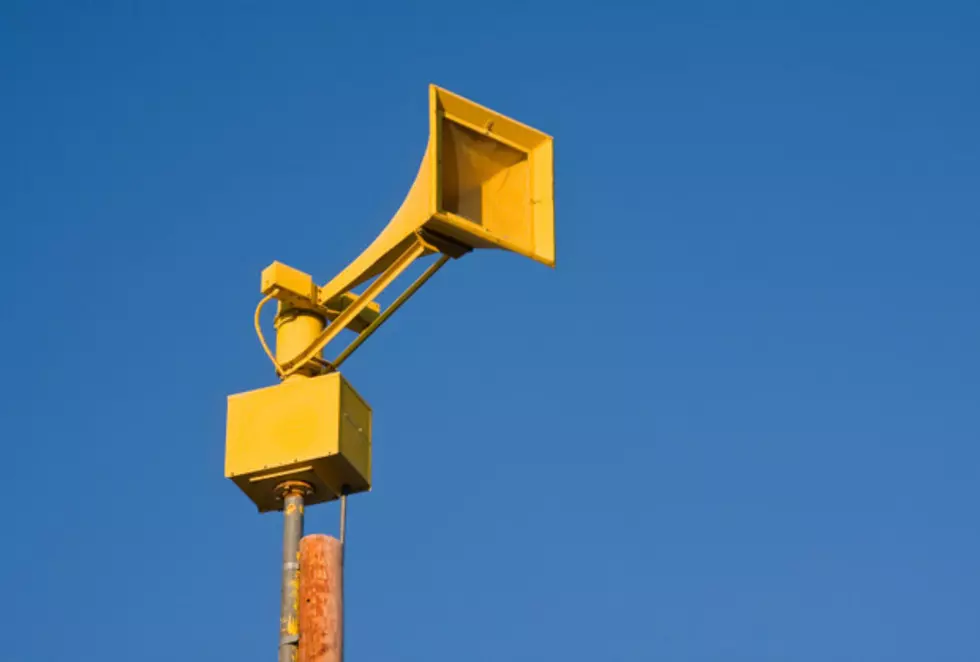 Albany County Warning Sirens Test Set for Friday
Alenate, ThinkStock
Don't be surprised to hear county warning sirens blaring Friday morning -- it's a monthly test conducted by emergency management officials.
Sirens will sound a steady signal for one to three minutes while the test is conducted.
The outdoor system is an all-hazards emergency system designed to warn local residents of any life-threatening situation in the area. Sirens provide an auditory warning for citizens in the event of an emergency.
In an actual emergency, residents should take cover immediately upon hearing the sirens and tune to a local radio or television station for additional emergency information.
In an actual emergency, residents should refrain from calling 911 or contacting local emergency officials for information. Such calls tie up phone lines officials need to coordinate and conduct emergency operations.
More information including siren locations and answers to frequently asked questions is available by emailing Albany County Emergency Manager Aimee Binning at ema@co.albany.wy.us or calling 307-721-1815.