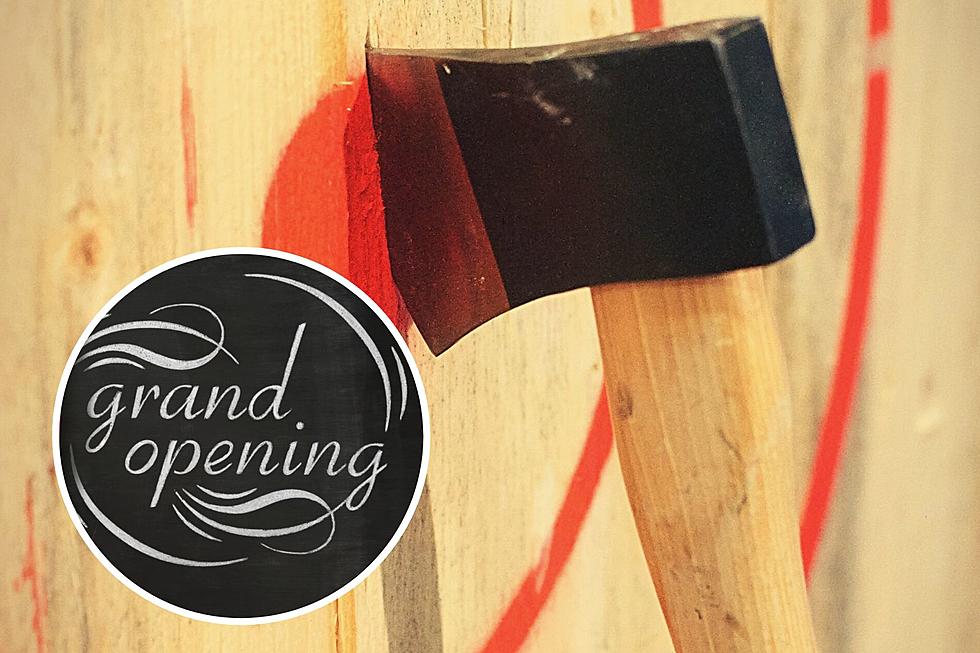 Bullseye 307 Axe Throwing Venue Opens in Laramie This Weekend
Canva Pro
Ever wanted to feel like an epic Viking warrior? Dream of being a lumberjack? Or maybe you just like throwing around axes?
Good news - Laramie's got the place for you.
On Friday, April 14th, Laramie's own axe-throwing venue will open its doors and celebrate an action-packed Grand Opening.
Bullseye 307 has been in the works for quite some time - the establishment announced its plans to open soon back in December of 2022. Now, they're ready to welcome Laramie residents with open arms for a round of axe throwing, darts, or neon mini-golf!
Bullseye 307 Grand Opening Details
The Grand Opening of Bullseye 307 begins at 1 p.m. on April 14 at 158 N 2nd St. We are Laramie. You'll want to make an appointment to ensure you have a lane for axe throwing. Find appointment details here.
How Much Does a Round of Axe Throwing Cost?
An hour of axe throwing runs $24 an hour - a round of darts is $10.
A round of mini-golf is $9 for kids 14 and under and $11 for adults and teens.
Are There Age Restrictions for Axe Throwing and Other Activities?
Yes, there is an age restriction on axe throwing and darts. Adults 18+ must sign a waiver to participate, and youths ages 14+ can play a round with an adult's consent and waiver signature.
There are no age restrictions for mini-golf.
Can You Bring Snacks to Bullseye 307?
Yes! Bullseye 307 allows visitors to bring their snacks - they hope to expand their retail store offerings.
How To Throw Axes & Land a Bullseye
Axe Throwing is a relatively new organized sport in the U.S. and worldwide. The International Axe Throwing Federation and the World Axe Throwing League dominate the competitive circuit, and each league requires different rules for competition. Most axe-throwing establishments follow rules set forth by the IATF and WATL. Bullseye 307 follows the WATL standards.
Never thrown an axe before? Don't stress. The team at Bullseye 307 will walk you through it before letting you loose on the lane. But if you want to start planning out your technique, here are a few tips courtesy of the World Axe Throwing League (WATL):
11 Celebrities with Ties to Laramie, Wyoming
Whether they were born here, or just visited here; Laramie has its fair share of famous people.