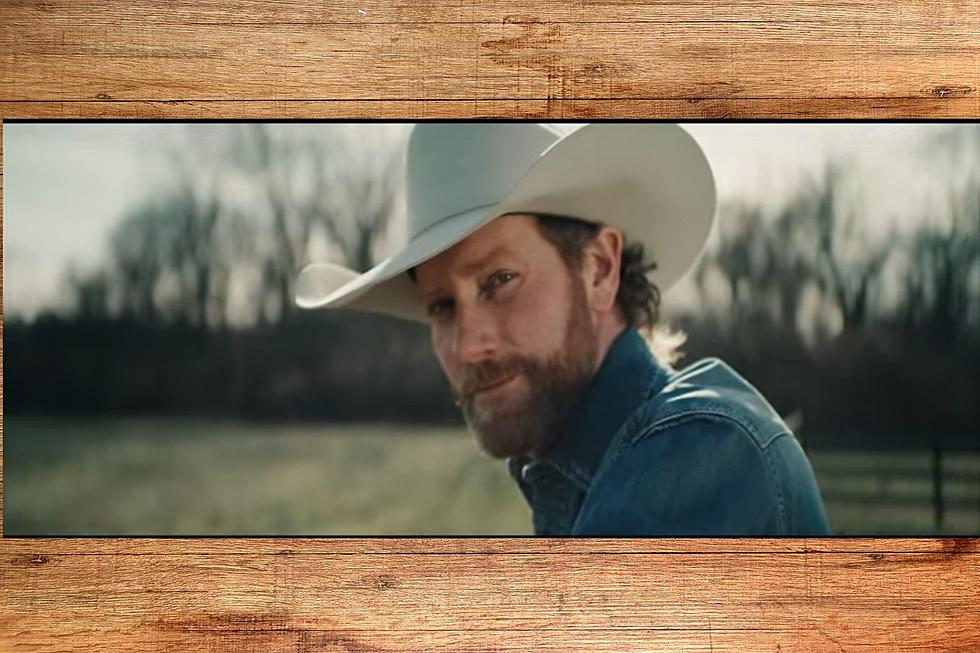 Chancey Williams Talks Loving Laramie, the Opry, & 307 Pride
Chancey Williams 'One of These Days' / CanvaPro
Sitting down with Chancey Williams for a chat, I couldn't help but feel a little nervous. He's something of a hero here in Wyoming. Former Saddle Bronc athlete, Cheyenne Frontier Days performer, and winner of the 2022 Rocky Mountain Country Music Awards Entertainer of the Year, Chancey's accolades are impressive, to say the least.
[HEAR THE FULL INTERVIEW BY CLICKING HERE]
But after a minute with this cowboy, anyone from Wyoming will feel at ease. "We're neighbors," said Chancey with an easy smile on his face. In a classic white cowboy hat and flannel, he's the picture of a down-home cowboy you'd see working away on 'Yellowstone.' The difference, of course, is that Chancey's cowboy credentials are 100% real.
And now, this cowboy has achieved the dream of every country music singer - Chancey Williams is about to take the stage at the Grand Ole Opry. And, in his eyes, Wyoming helped get him there.
Chancey Williams Talks Hardwork, Fame, & Reaching the Grand Ole Opry Stage
Chancey Williams isn't afraid of hard work. He said as much when I asked him just how he was feeling about his Grand Ole Opry debut this weekend. In the wide world of country music venues, the Opry has perhaps the greatest legacy. Legends like George Strait, Dolly Parton, and Johnny Cash have graced that stage. And it's no easy feat to get to that lauded concert halls. Performers have to be invited to play there.
"We've kind've earned the music business the hard way. We love that we have to kind of have to scratch for every inch of this thing. Dates like the Grand Ole Opry mean a lot because it shows our hard work is paying off..." said Williams.
According to Williams, hard work is a lifestyle for him and the Younger Brothers Band. Like many Wyomingites, Chancey prefers to earn his way and credits his parents as a key influence on crafting his dedication to hard work.
"Yeah, you know, like my parents, you know, ranch, their whole life. And, you know, they started with nothing, bought a ranch in 1985. So I learned from my folks that, you know, you can kind of do anything, but you, you know, nobody's ever going to hand you nothing. So you kind of got to earn it the hard way."
That hard work has paid off. Chancey has grown from performing at Laramie's Cowboy Saloon and the Outlaw in Cheyenne to joining nationally acclaimed artists like Dierks Bentley and Eric Church on the stage. [You can catch Chancey's performance via Youtube or on Circle TV on Saturday, April 22. Get more details here.]
Chancey Williams Talks Wyoming Roots 307 Pride 
Though Chancey and his band have found fame, they certainly don't let it go to their head. They're proud of their Wyoming roots and make sure the whole world knows it. It's not uncommon for Chancey and the band to wear University of Wyoming gear on the road and at shows, and Chancey will be the first to correct a person if they think he's from the South.
Wyoming pride and western roots are interwoven in Chancey's music. Every note and lyric sung by Chancey breathes Western authenticity. It's not country-gone-pop, it's not city slickers singing about a life they've never experienced. It's gritty, it's rugged, and it's not glammed up to fit what's "hip" in country music. And that's kind of the point.  In Chancey's words, "We're super authentic. We're Wyoming Cowboys. We sing songs about ranching, rodeos, and the Western way of life."
Avoiding the mainstream and sticking to his roots helps keep Chancey humble. He hears from fans all the time, "don't go getting a big head - remember where you're from." I asked him how he stays humble, how he stays close to his Wyoming roots, and Chancey's answer was simple: Wyoming keeps him that way.
"There's just something about Wyoming that, you know, I think keeps people humble and keeps people the way they are. Like, you know, everybody's like, don't turn into a, you know, one of them big stars that forgets where you're from. Like, I don't think we could do that...I don't know how else to be."
As far as Chancey's concerned, Wyoming pride our way of life here in the Cowboy State keeps himself and the band grounded,
"I think all of us, you know, still basing out of Wyoming and keeps us the way we are you know and like we're, you know, people from Wyoming are generally super proud of their state. There's some sort of honor badge that we wear when we go to other states, but people like where you guys from or very proud to say that we're from Wyoming."
Chancey Talks Loving and Living in Laramie 
Though born and raised in Moorecroft, Chancey has an abiding love for Laramie, Wyoming. He found a home there when attending the University of Wyoming, and even today it's not uncommon to find him sitting down at Andale Rapido for some Mexican food or grabbing a beer at Bond's.
Laramie is home to Chancey, and next week he returns to Laramie fresh from the Opry, ready to put on a very different kind of show.
If you've never been to the White Trash Bash at Laramie's Cowboy Saloon, word is that you're missing out. The event has become something of a classic in the Gem City, and it came about over a decade ago when Chancey and the band decided they wanted to throw a "Half-O-Ween party."
What's a half-o-ween party, you may ask? It marks the halfway point to Halloween. Apparently, Chancey and the band love dressing up for the spooky holiday, and they thought it'd be grand to do it more than once a year.
Thus, the themed party at the Cowboy was born. Chancey and the band settled on "White Trash Bash" with the idea that folks can come dressed however they want, 100% laid back, and just focus on having fun. Mullets, cutoffs, and overalls are the name of the game at this party.
The annual event returns again on April 29, and Chancey isn't spilling on his costume details. But he assured me it's going to be a good one. He and the band love nothing more than returning to Laramie to perform for their friends and neighbors - and as far as they're concerned, the more, the merrier.
A Big "Thank You Wyoming" From Chancey Williams
Before we parted, Chancey had one thing he wanted to say to all of Wyoming.
"Just want to say thanks to all the people from Wyoming that have supporters all these years and you know. Like I said, we love representing them everywhere we go in the US, it don't matter where we play, we tell people that that were from Wyoming and we feel we take it upon ourselves to represent the state in the best way we can anywhere we go. So, I just want to tell everyone thanks."
And I think I speak for all of the Cowboy State when I say thank you Chancey for representing our state. We sure are proud to say that Chancey Williams is from Wyoming.
Want to hear more from Chancey? Catch the full interview below:
The Strange Reactions When You Tell Someone You Are From Wyoming
We asked what the strangest reaction you've got when you tell someone you are from Wyoming. There were over 300 responses full of pure gold, from bad geography and poor historical context to just pure nonsense. Now please enjoy and know that, as Bill Engvall said, you can't fix stupid.