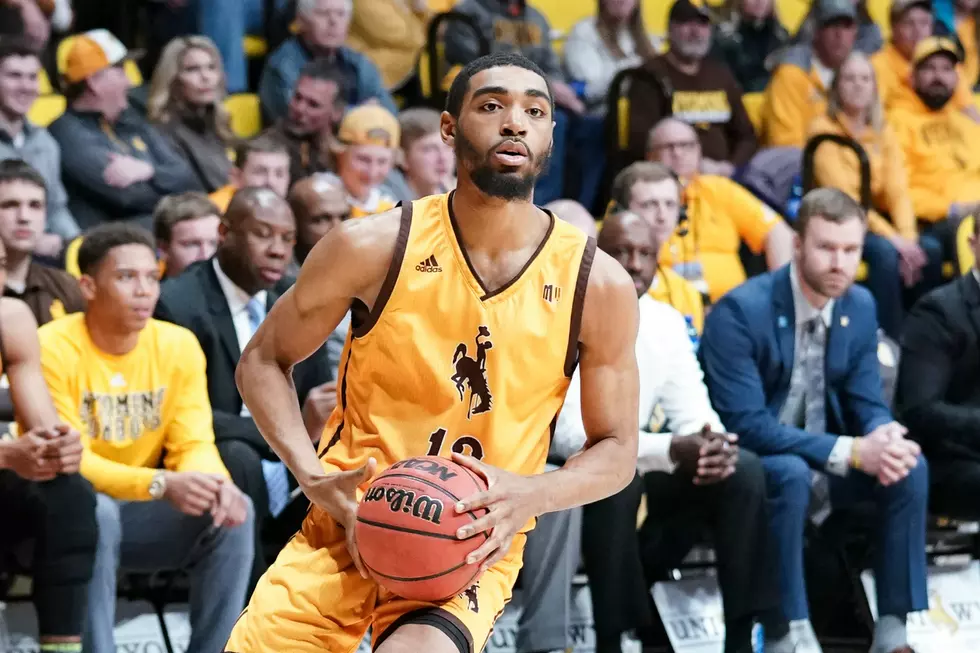 Cowboys Look To Slow Runnin' Rebels
Courtesy: Troy Babbitt & Univ. of Wyoming Athletics
The Wyoming Cowboys are right back on the court tonight, as they host the UNLV Runnin' Rebels at the Arena-Auditorium for an 8 p.m. game.
For season ticket holders, your game ticket might say the game is Feb. 20, but it was moved to Feb. 19 (today) due to television.
Wyoming (6-19, 2-10) is coming off a rough loss to No. 6 Nevada last Saturday, 82-49. The 49 points were a season-low, and their 30 percent shooting was also a season-low.
UNLV (14-11, 8-5) has won three of its last four. The Runnin' Rebels are coming off a 71-64 win at San Jose State last Saturday. They also won the first meeting over the Cowboys earlier this season, 68-56, Jan. 5 in Las Vegas.
UW head coach Allen Edwards says watching the game at their place was a mixed bag.
"I thought we did some good things, but at the same time, I thought we also did some things that hurt us, particularly in the second half. They've gotten better since then, and I think we've gotten better."
Edwards admitted that UNLV freshman, No. 24, Joel Ntambwe had a coming out party against them with a career-high 31 points.
"I think Ntambwe is really coming into his own scoring the basketball. (Kris) Clyburn has been a little bit up and down, in a sense of scoring the basketball, but he still competes for 'em… Their two bigs (big men) are just physical presence, but I think everybody else, in a sense, has the ability to score."
Edwards also said it continues to be a juggling act with his group.
"I think sometimes these guys, they don't want to disappoint, so they're scared to try sometimes. I'm always saying, I'd rather you err on the side of being aggressive, even with us playing with pace, but I'd rather you err on that side (being aggressive)."
This will be UNLV's first visit to Laramie since Jan. 25, 2017. The Rebels are 9-15 all-time in the Gem City. The game starts at 8 o'clock tonight. KCGY (FM 95.1) will air the broadcast with Dave Walsh and Kevin McKinney starting at 7:30 p.m.