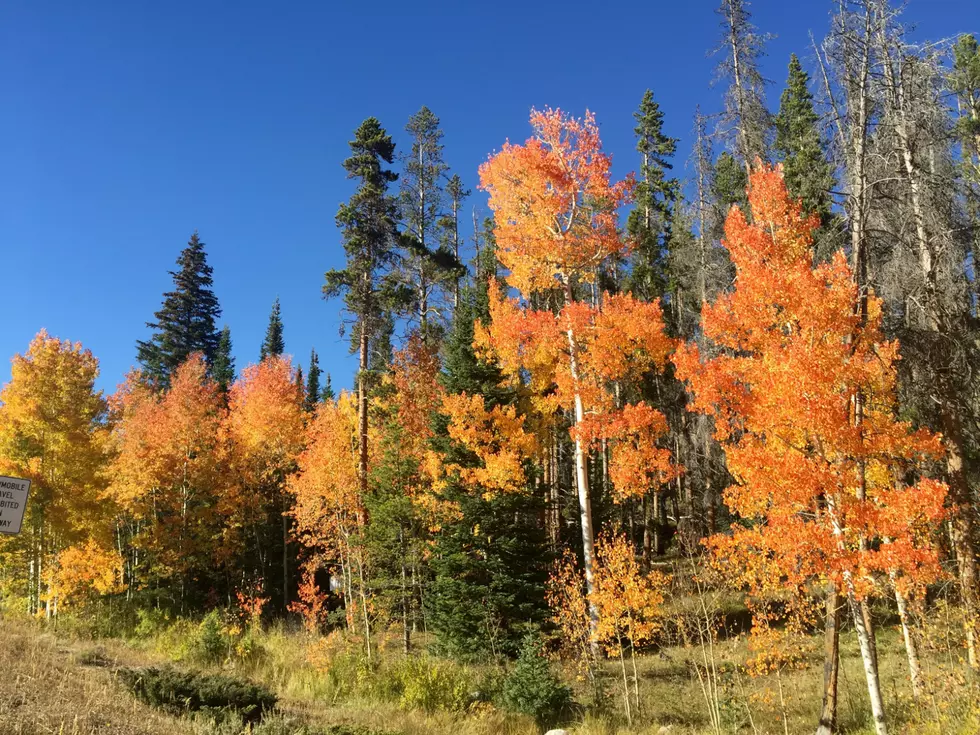 Fall Colors Come To Life On Wyoming's Snowy Range Scenic Byway [Gallery]
Rick Roddam, Townsquare Media
The picturesque stretch of Wyoming Highway 130, which runs through the Medicine Bow National Forrest, is exploding with color as the leaves change for autumn.
The pass eventually reaches nearly 11,000 feet above sea level, where you'll find the Libby Flats lookout. You won't see many trees up here. But on a clear day, you can spot the peaks of several 14,000 foot mountain ranges to the south.
From there, the road winds down a canyon along Mirror Lake, named for its crystal clear water.
From Mirror Lake, you can continue driving, or take the short hike down to another beautiful body of water, Lake Marie.
Across from Lake Marie, there is a turnout which features another walking trail down to a creek, where you can watch recently spawned fish swim in the transparent pools.
If you want to see the fall leaves change in the Snowy Mountain Range this year, you'd better hurry. The road will be closed for the winter, starting in November.