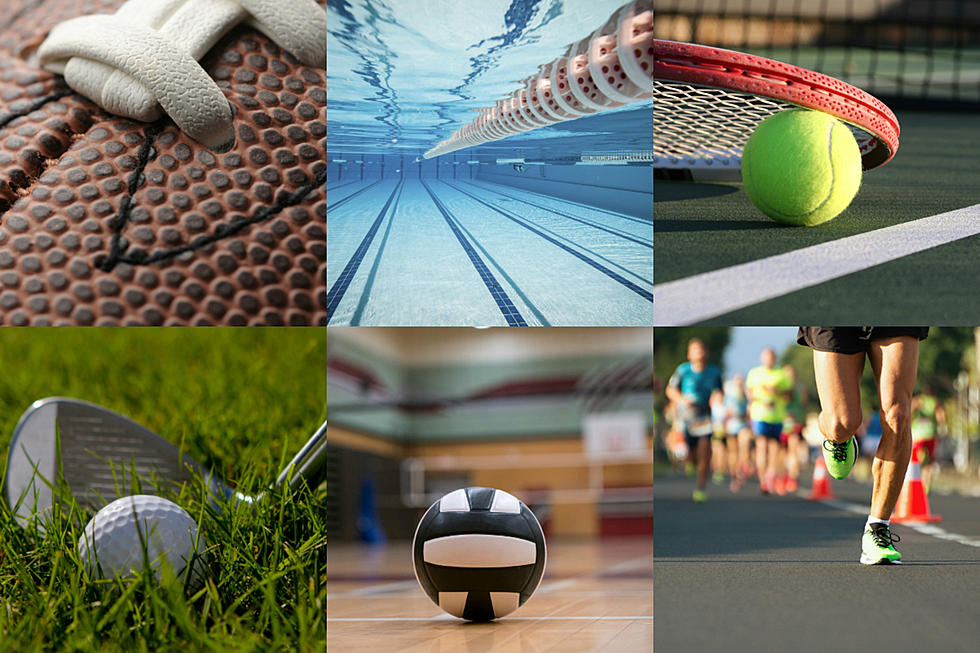 Fans Face Uncertainty With Fall High School Sports [POLLS]
Mark Stahl, Getty Stock/ThinkStock; cookelma, Getty Stock/ThinkStock; 33ft; michalzak, Getty Stock/ThinkStock; RonTech2000; Pavel1964
The 2020-21 high school sports season will be upon us in just over two months when practice for six sports begins.
After suffering through a spring where everything got canceled due to the COVID-19 pandemic, conversations have been on-going about what to do and how to plan re-opening schools across Wyoming, plus how that impacts sports.
First up is cross country, football, golf, girls' swimming and diving, tennis, and volleyball.
Earlier this week the Wyoming High School Activities Association Board of Directors met in Casper. A lot of their discussion centered on planning and preparing for various scenarios for the 2020 Fall Sports Season. WHSAA Commissioner Ron Laird told WyoPreps that different sports face different challenges because of coronavirus restrictions and how things keep changing.
Commissioner Laird said in our interview that, "safety will continue to be their No. 1 priority." He also talked about wanting to make sure the kids across Wyoming get a chance to compete, especially after what took place with the 3A/4A state basketball tournaments and all of the spring sports.
That got us pondering a variety of possible scenarios that fans may need to be ready for in the upcoming fall seasons. With so much uncertainty, WyoPreps is curious how you feel about high school sports and various scenarios that could play out.
Practice for 4A football teams, plus golf and tennis begin on Monday, Aug. 10. The other four classifications in football, plus cross country, girls' swimming and diving, and volleyball start practice on Monday, Aug. 17.
Enter your number to get our free mobile app