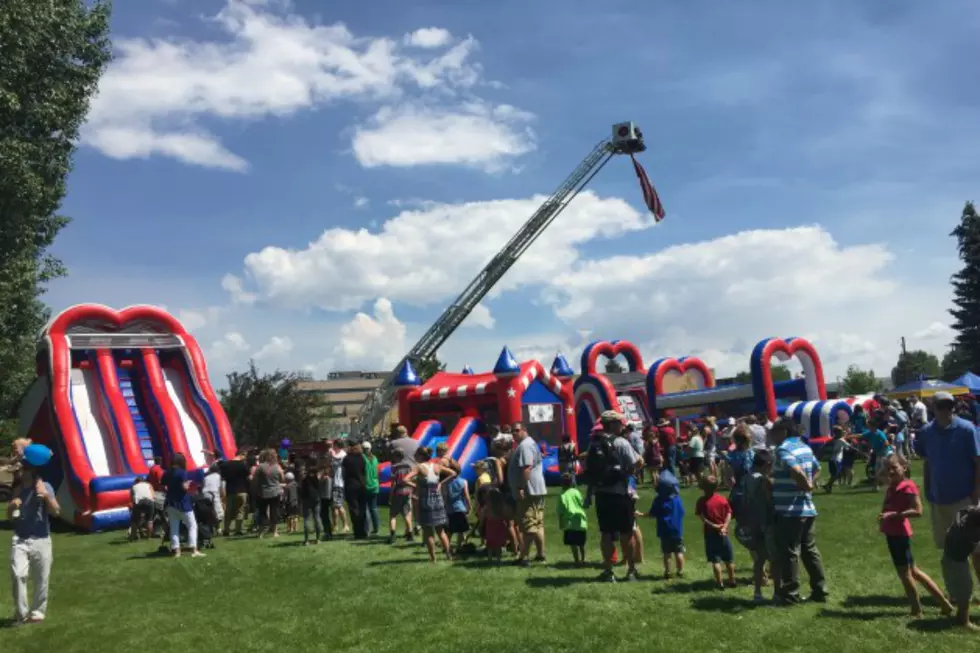 Freedom Has A Birthday 2018 Schedule
Caitlin Anderle, Townsquare Media
One of Laramie's favorite annual celebrations, Freedom Has A Birthday, is just around the corner.
The 27th annual Freedom Has a Birthday event will kick off Wednesday, July 4th at 9:15 a.m. with the children's parade, which will begin at the corner of 20th  Street and Rainbow Avenue. The parade will be followed by the opening ceremonies Washington Park at 9:45 a.m.
The celebration, which according to the Freedom Has A Birthday web page drew over 13,000 last year, promises free entertainment and activities such as a gymnastic exhibition, giant slides, inflatables, a pie eating contest and over 100 booths for visitors to enjoy.
Here is the schedule for Freedom Has a Birthday event:
10 a.m. – Laramie municipal band
11:30 a.m. – Davis and Mavrich
12:25 p.m. Danno and Have Fun, Will Travel
2:45 p.m. The Boogie Woogers
11 a.m. Laramie Dance Center
12:15 p.m. WYO Elite Cheer
Visitors can also enter in the horseshoe tournament, registration for which begins at 9 a.m. Registration for a pie eating contest begins at 10 a.m. in the Otto Dahl Shelter.