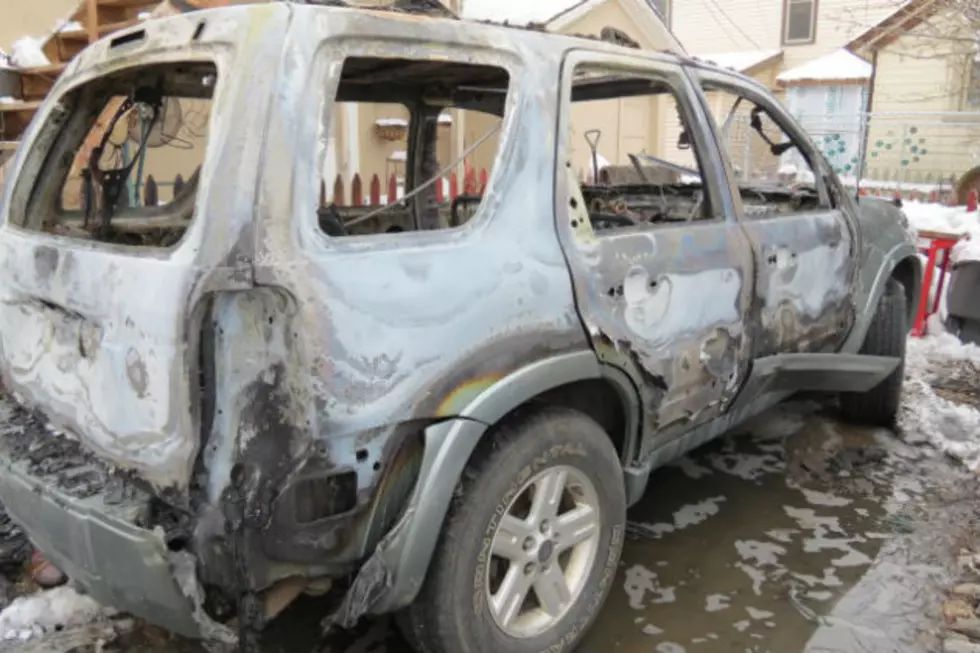 Laramie Fire Department Investigates Suspicious Vehicle Fire [PHOTOS]
Nick Learned, Townsquare Media
Investigators with the Laramie Fire Department are trying to determine what caused a vehicle to catch fire while it was parked behind a West Laramie apartment building early Monday morning.
No injuries were reported, but Company Officer Gus Stonum says firefighters noticed suspicious activity at the scene.
Stonum did not specify the nature of that activity, nor did he release further details, citing the ongoing investigation.
Firefighters and police officers responded to 363 West Garfield for a report of an SUV on fire at 3:34 a.m. Monday.
According to Stonum, crews arrived at 3:41 a.m. and extinguished the blaze in just over 10 minutes.
"They cleared the scene about four-thirty this morning," said Stonum.
Lieutenant Gwen Smith of the Laramie Police Department says one person was arrested at the residence, but the arrest was not related to the vehicle fire.