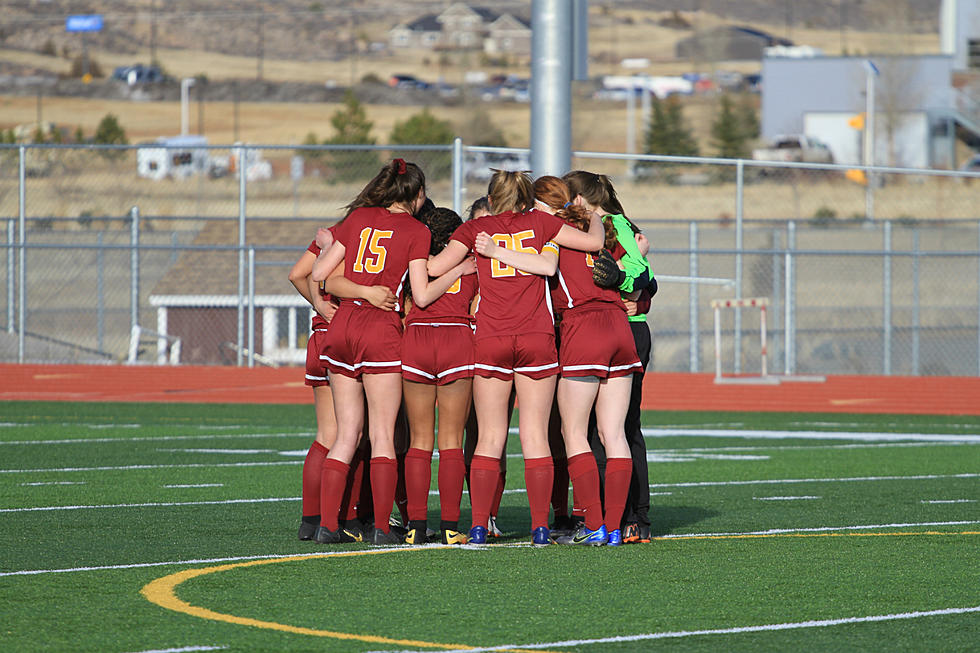 Laramie Ready For The Challenge At State Soccer
Courtesy: Jennifer Turpen
The Wyoming State Soccer Championships are underway in Jackson with Laramie facing Kelly Walsh in first-round action Thursday.
The Lady Plainsmen played the Trojans in the first match of the season so this will be a rematch of the lone non-conference game Laramie played this year. LHS won that match 2-1, but that was two months ago.
Head coach Raquel Clark admitted there's not much to take from it.
"We're just a completely different team. We had players starting in different positions that game. They've probably improved. We've improved. We're really just gonna play the way we were playing at regionals and take it to 'em, however they come out."
Laramie senior Raegan Kautzman and Mackenzie Armijo visited with KOWB's David Settle about the state soccer tournament. They discussed qualifying for state, the match against KW in the first round, plus their keys, and a special connection with teammates for Mackenzie.
As for a big key, coach Clark says her team has to be aggressive with their attack.
"(We need to) Take advantage of our opportunities outside the box, and finish the opportunities inside the box. Our defense and keeper have been solid all season, and our midfield's starting to click, so in our attack up top, if we can just take advantage of our opportunities and put them on goal, I think we'll be sitting nicely."
Coach Clark also acknowledged the early start time of 9 a.m. Thursday for the match between Laramie (8-8) and Kelly Walsh (13-4), but stated she wasn't too concerned about it. She had some things planned so the team would be ready and up for the match.
Win or lose, the Lady Plainsmen will play again Friday at 9 a.m. The state soccer tournament is in Jackson.