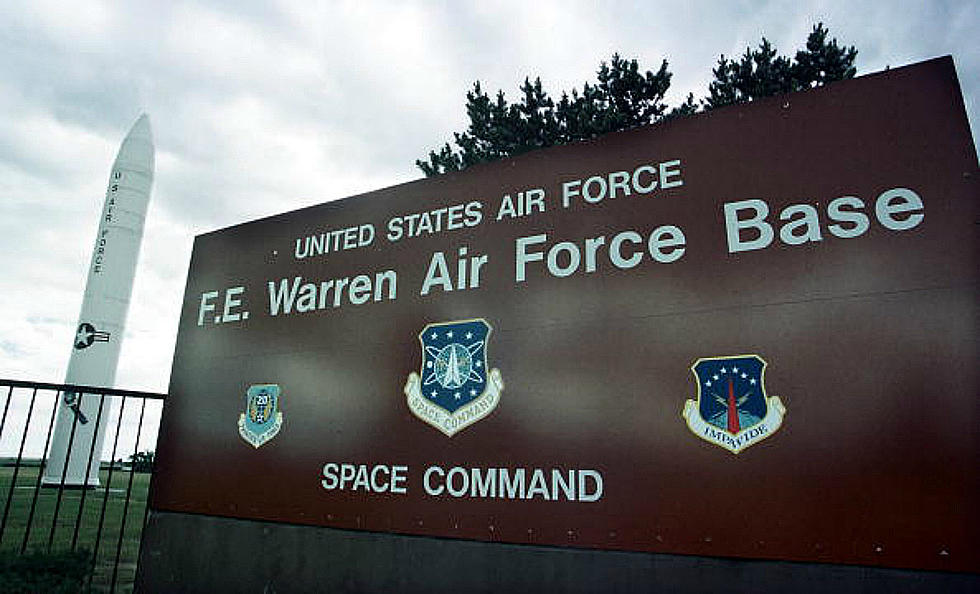 The Haunted History Of F.E. Warren Air Force Base In Cheyenne
Getty Images
There have been hundreds of reported ghost sightings in Wyoming, but no other place in the Cowboy State can match the haunted history of F.E. Warren Air Force Base in Cheyenne. Unexplained and mysterious events have been occurring there since Fort D.A. Russell was established over 150 years ago.
For over a century, witnesses have reported the ghosts of cavalrymen, dressed in uniform, who patrol the base at night.
Another infamous legend involves Building 34, which once housed the hospital morgue. Countless ghost sightings have been reported throughout the building over the years.
One of the most gruesome stories involves the family campground area, FamCamp. Some believe the sight is haunted by the ghost of a young woman, who was brutally assaulted and killed in the 1920s.
Others have witnessed the ghost of a nurse in Building 223, which formerly served as the living quarters for women on base. Legend has it, she was one of six nurses killed by a deranged man who escaped from the hospital.
The most famous legend of F.E. Warren's haunted past is "Gus Quarters." In the 1880s, a man named Gus was living in the barracks at Quarters 80. According to local lore, an officer returned from maneuvers one day and found his wife in bed with Gus. Gus tried to escape by jumping out of a second-story window but accidentally hung himself on a clothesline. Ever since, airmen in the barracks have reported Gus' ghost attempting to open cabinets and moving objects around, leading some to believe that Gus is still searching for his pants all these years later.
Along with ghosts, F.E. Warren was also the site of Wyoming's most infamous alien abduction. In August of 1971, John Renz was headed back to the barracks after a shift. As he crossed over the Cow Creek bridge, Rentz heard several strange noises and was approached by a mysterious being who appeared to be wearing a wet suit. His next memory was seven hours later when he was picked up by MPs.
Under hypnosis, Renz remembered being abducted and transported by aircraft to a facility where he was probed by aliens. He described the tan-skinned creatures between four and five feet tall with large eyes that resembled insects and three fingers on each hand. Renz also recalled seeing several bizarre symbols inside the saucer-shaped aircraft, which he estimated had 200 alien life forms onboard. Before returning to the base where he was abducted, Renz claims he witnessed the aliens kill several smaller creatures with triangular heads.
Enter your number to get our free mobile app
FLASHBACK: Found on Youtube - Cheyenne East High 1987 Video Yearbook