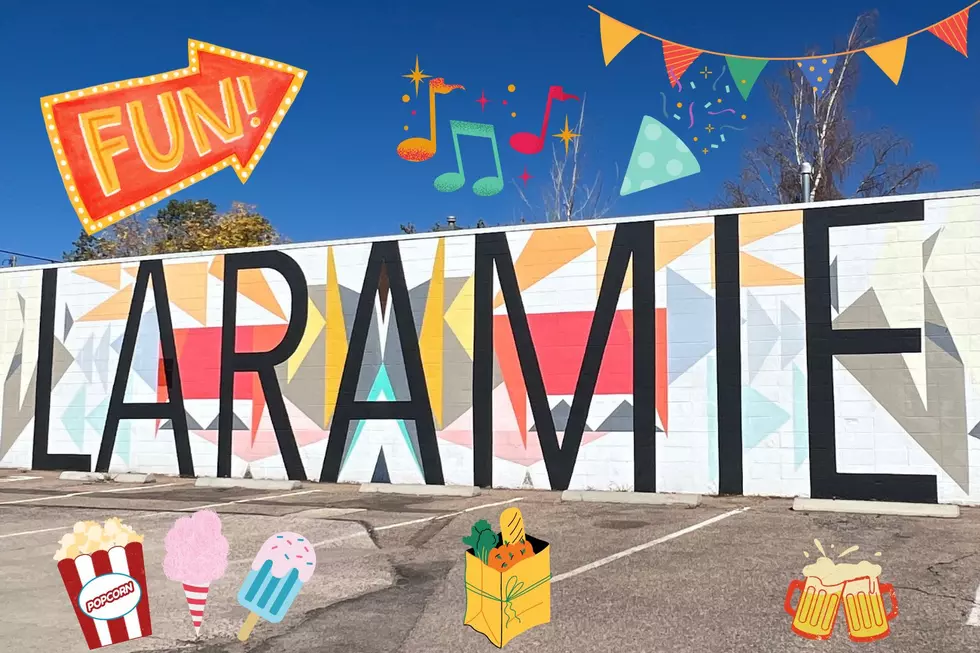 This Weekend in Laramie; Farmer's Market Withdrawal Week
Townsquare Media, Adlynn & Canva
Is it just me or is it weird not seeing the farmer's market on here anymore? Ah, I miss it already! I hope everyone got all that they needed last week! We still have a bunch of fun things going on in Laramie this weekend!
Friday, October 7
Mountain Film
Join us for some incredibly breathtaking films!
UW Art Museum Fall Opening
The University of Wyoming Art Museum is hosting its annual fall opening!
Daikaiju Musically Attacks Wyoming (Tour)
Join us for Daikaiju returns to Wyoming to face-off De Gringos Y Gremmies and Spangler!
Saturday, October 8
Red Sand Project and Resource Fair
Come join us for a community resource fair and a Red Sand Project art project!
13th Annual Kids Pumpkin Walk
Join us for this fall family fun event!
WesternAF Showcase
Western AF is proud to announce the first-ever Western AF Showcase!
Boos & Q's: A Spooktacular Trivia & Game Night
Join us for a Halloween fundraiser sponsored by UniWyo Credit Union to benefit the Albany County Public Library Foundation!
WYO-Sing!
UW Choirs present a showcase performance of UW Collegiate Chorale, Bel Canto, Singing Statesmen, Laramie Civic Chorus, and Happy Jacks!
Sunday, October 9
Willy Tea Taylor Live at the Ruffed Up Duck
Join us for some great live music from Willy Tea Taylor!
Take a Look Inside 2nd Street Deli
Did you hear the awesome news? 2nd Street Deli which was once Jeffrey's Bistro is NOW OPEN!