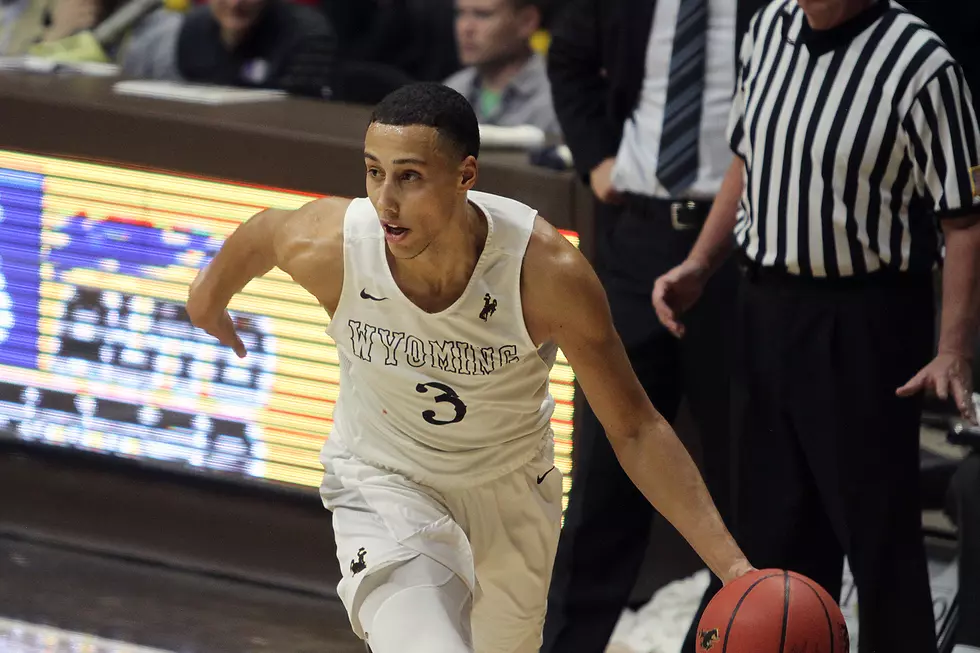 Watch Wyoming Basketball From The Cayman Islands Classic Here
Seneca Riggins, Townsquare Media
Wyoming men's basketball will play three games from the first ever Cayman Islands Classic this week and all of the games will be streamed online for video and free audio is also available.
The Pokes begin play Monday at 12:30 p.m. MST facing the South Dakota State Jackrabbits. If Wyoming wins, they play again Tuesday at 12:30 p.m. against the winner of today's Iowa Vs. Louisiana match-up. If Wyoming loses, they'll play at 10 a.m. MST Tuesday. A third and final game is set for Wednesday.
Richmond, UAB, Buffalo, and Cincinnati all play on the other side of the bracket, so Wyoming will play just one of those four teams, on Wednesday.
The Cowboys have started the year 2-0 with wins over Chattanooga University and at Oregon State. The Pokes return home Nov. 26 facing New Mexico Highlands University.
You can listen to the games for free at KCGY.