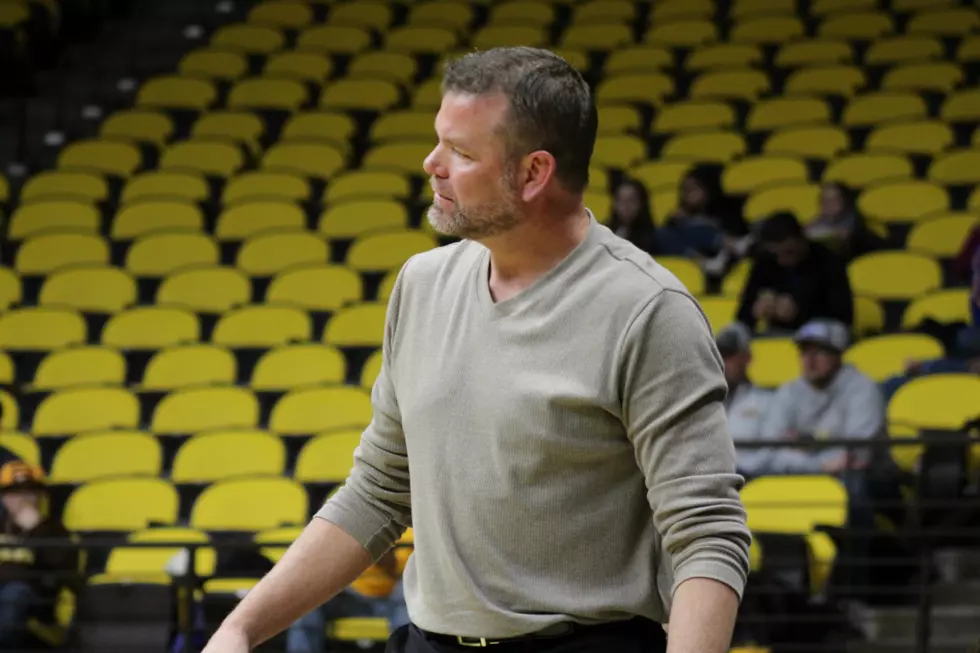 Wyoming Wrestling Hits the Top 10
Courtesy: Sean O'Sullivan, Wyoming Athletics
Wyoming Cowboy wrestling is having a terrific season, and the news got even bigger with a top-10 ranking announcement Tuesday.
The Wyoming Wrestling tweeted out Tuesday that the Pokes have improved to No. 8 in the latest InterMat Dual Rankings and are steady at No. 12 in the most recent National Wrestling Coaches Association (NWCA) Coaches Poll.
There are also eight different wrestlers in the Wyoming lineup that are ranked somewhere nationally.
The Cowboys are 10-3 in duals and 1-1 in the Big 12 conference. They continue their January home-stand with a dual Friday versus Air Force at 7 p.m. in the UniWyo Sports Complex.