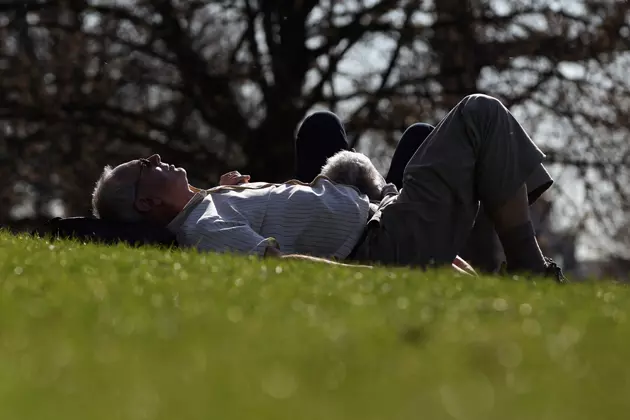 Cheyenne Breaks 125-Year-Old Record for Highest Low Temperature
Dan Kitwood, Getty Images
Monday was one for the record books, with Cheyenne setting the highest low temperature in 125 years, the National Weather Service said.
The airport recorded a low temperature of 53 degrees, breaking the previous Nov. 15 record of 47 degrees set way back in 1896.
The 53-degree low also set a record for the highest low temperature for November, eclipsing the previous record of 49 degrees recorded on Nov. 4 in 1891, Nov. 6 in 1934, and Nov. 7 in 2006.
But the warm weather won't be sticking around. The NWS says a dry cold front is expected to move through this afternoon which will usher in chilly temperatures.
16/415AM: Greetings! High Wind Warnings remain in effect for much of southeast Wyoming today through 5 PM. Red Flag Warnings for critical fire weather conditions, are in effect 11 AM to 6 PM today across the southern Nebraska Panhandle and Laramie County, as afternoon humidity falls to 15 percent and winds gust to 40 mph. All this ahead of a cold front that will move through the area through the afternoon. Not much in the way of moisture with this front. Could see a few snow showers in the mountains, otherwise dry elsewhere. Noticeably colder behind the front as it moves through. Temperatures Wednesday 20-30 degrees colder over today's temperatures. Cold through Thursday before winds begin to crank up again Friday. Looking good for strong winds in the wind prone areas Friday that could impact travel for truckers and those towing campers. Stay tuned!
16/530AM: Strong winds today with widespread High Wind Warnings in effect through 5 PM today. A dry cold front expected to move through the area from the northwest to southeast through the afternoon. Warm and dry conditions ahead of the front, with Red Flag Warnings in effect for the southern half of the Panhandle and Laramie County in southeast Wyoming. Please avoid outdoor burning as fires will spread rapidly under these weather conditions. Winds turn northwest behind the front and ease after the front passes. Expect falling temperatures behind the front with chilly temperatures behind the front.
The Hottest and Coldest Days in Wyoming
KEEP READING: Get answers to 51 of the most frequently asked weather questions...