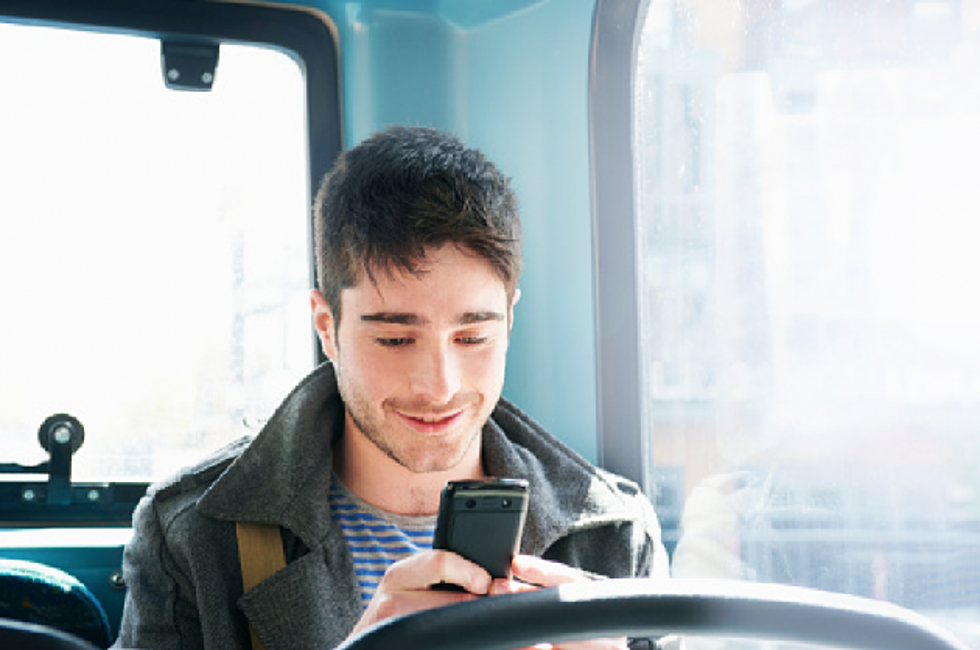 Laramie City Council Votes to Outlaw Texting While Driving
Tara Moore, Getty Images
The Laramie City Council voted Tuesday to approve an ordinance prohibiting drivers from using their cell phones to text or dial a phone number while driving.
When the ordinance becomes enforceable, police will be better equipped to cite drivers for unlawful use of an electronic device. Anyone found to be in violation of the ordinance will be guilty of a misdemeanor and will have to pay a fine of up to $75.
No person shall operate a motor vehicle on a public street or highway while using a handheld electronic wireless communication device to dial a phone number, write, send or read a text-based communication. 
The ordinance makes exceptions for people using a device while lawfully parked, to contact emergency services or when using voice-operated or hands-free technology.
In addition, the ordinance does not apply to anyone operating an emergency response vehicle using a handheld device to do their job.
The City Manager's office says City Council voted 5-4 in favor of the ordinance.
Mayor David A. Paulekas must sign the ordinance before the law is enforceable. According to the City Manager's office, the ordinance remained unsigned as of Thursday morning.
Wyoming's ban on texting while driving went into effect in 2010. According to handsfreeinfo.com, then-Governor Dave Freudenthal signed Senate File 20 in March 2010, and the law went into effect July 1, 2010.
The language of Laramie's new ordinance is largely similar, but goes beyond the state law by including the provision prohibiting drivers from dialing phone numbers.