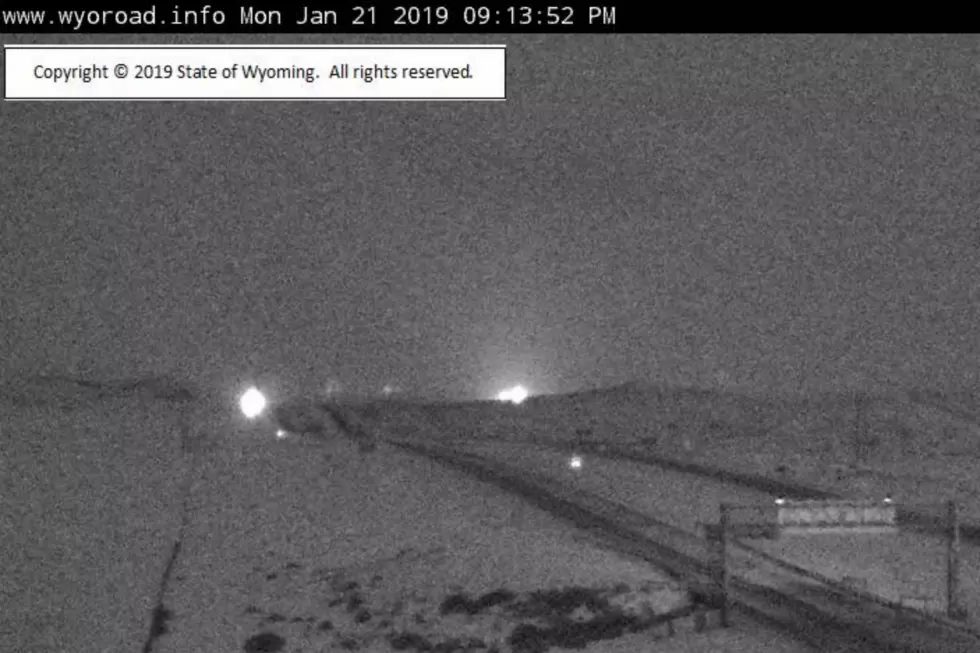 I-80 Closed Across Southern Wyoming
Courtesy: WYDOT
Interstate 80 across southern Wyoming has been closed down impacting travel in both directions.
The highway between Rock Springs and Wamsutter has been closed in both directions since just before 6 p.m. Monday.
In response, WYDOT closed eastbound I-80 from Evanston to Rock Springs and westbound I-80 from Laramie to Wamsutter "Due to Local Authority Request." This is so trucks don't pile up in one location.
Also closed in southeast Wyoming is US 30/287 North out of Laramie through Rock River, Medicine Bow, and Hanna to Walcott Junction "Due to Local Authority Request."
As of 9:15 p.m., closed roads were anticipated to open in 11-to-13 hours.
With more snow and blowing snow in the forecast overnight, please check for updated road conditions Tuesday morning. You can do that by clicking here, calling 1-888-996-7623, or by dialing 511 on your mobile device.