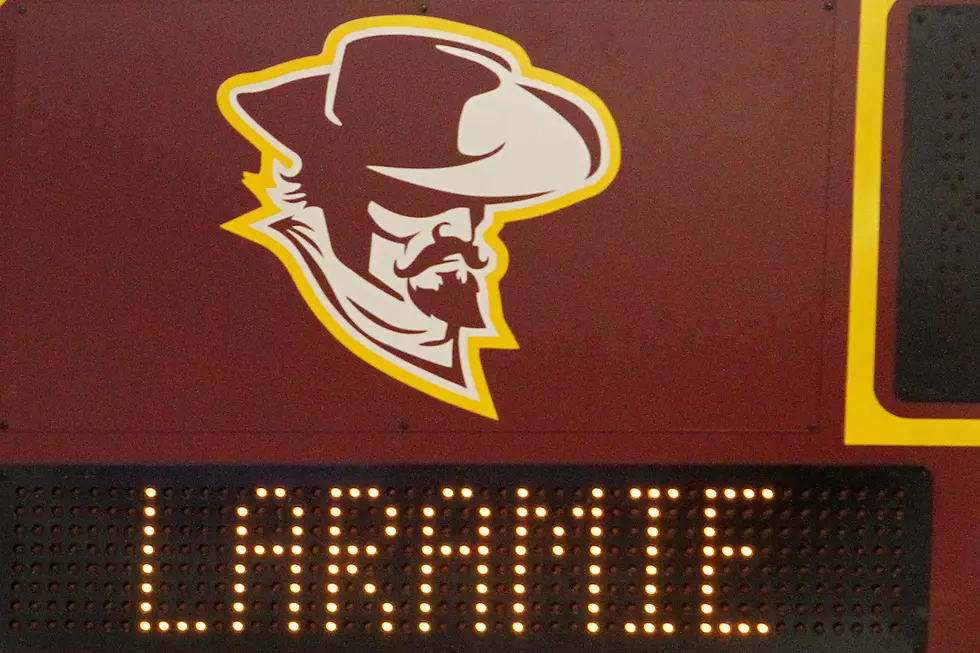 Laramie Basketball is Prepped for Regionals
Seneca Riggins, Townsquare Media
The third phase of the season is here for both Laramie High School basketball teams who part of the 4A East Regional Basketball Tournament in Gillette.
This year's tournament is hosted by Thunder Basin High School. Teams need two wins to qualify for next week's state tournament.
Both Laramie teams will play the host school, Thunder Basin, in their first-round game. The girls' game starts at 5 p.m. The boys' game is at 6:30 p.m.
The Laramie Lady Plainsmen (4-16) lost the defending state champion Bolts, 65-45, on Feb. 8.
Head coach Rod Tyson said for his team to be successful they have to play smart.
"It's obviously a tall task for us. We've gotta cut down our turnovers. There's no going back now, we've got to make sure our turnovers are way down (to have a chance at an upset)."
Tyson added that when it comes to the bracket and where they are, it would be tough, regardless.
"Whoever goes is going to have to earn it. You've got to win two games, and it's going to be two tough games. Hopefully, we can find a way to make that happen."
Tyson also mentioned they've got a couple of wrinkles they've added, but it may be difficult against a team with depth, like Thunder Basin.
The Lady Plainsmen went 1-2 at the regional tournament last year.
The Laramie Plainsmen (11-9) defeated fourth-ranked Thunder Basin, 82-65, in Laramie on Feb. 8.
Head coach Jim Shaffer said the good part of playing the Bolts is that we've seen them already and beat them.
"We played really well, and that should give our kids some confidence. The negative side of it is we're playing them in their gym and in front of their crowd. They are going to be loaded for bear. One, we beat them here (in Laramie), but two they've been really successful since that school opened and done a lot of great things, and their (boys') basketball team's never qualified for state, so it's an important tournament for them, they're hosting, so we're going to be in a dogfight."
Shaffer wasn't surprised by the way the bracket turned out.
He said, "If I could have written a prediction when we started the season that it would've been exactly how it finished. You knew East and Central in our league were going to be good, and you knew Sheridan and Thunder Basin, on the other side, were going to be really good. It pretty much panned out the way I thought it was going to."
LHS was 0-2 at regional last year. They lost to Thunder Basin in the first round and suffered a tough loss in double-overtime to Natrona County on a buzzer-beater in their second game.
KOWB radio (AM 1290) will provide live coverage of each Laramie High School game. You can listen on your radio, take the games anywhere you go with the KOWB app, or listen online.
Thursday's first-round regional tournament game broadcast will start at 4:30 p.m. David Settle will call the action.
Enter your number to get our free mobile app