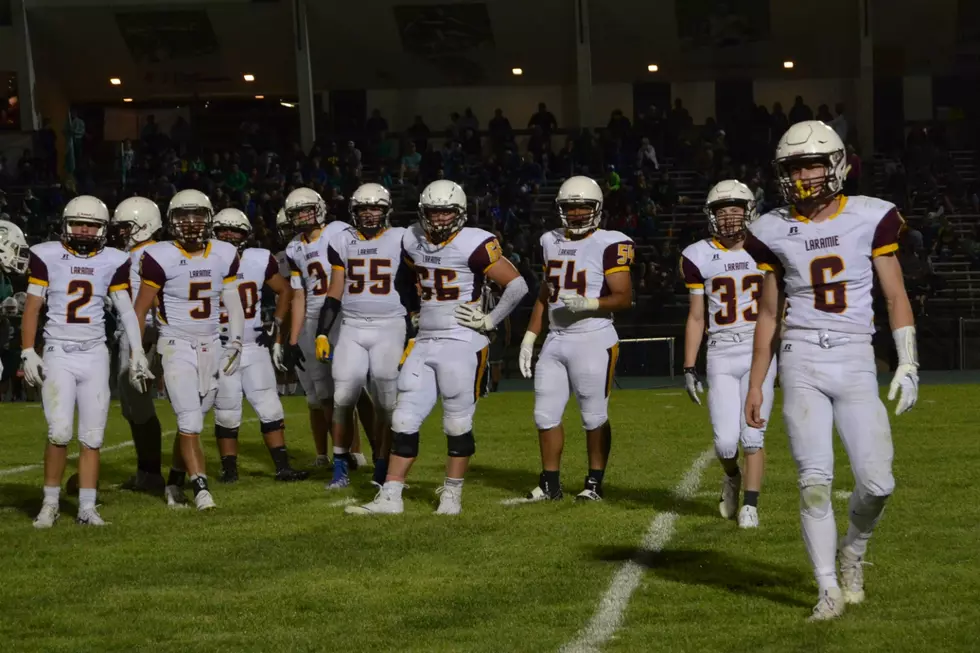 Laramie Welcomes Tigers For Home Opener [VIDEO]
Courtesy: Daniele Webb
A pair of teams coming off hard-fought losses will square off in search of their first win, as Laramie host Rock Springs Friday night at Deti Stadium.
This is the 2018 home debut for the Plainsmen, while the Tigers are on the road for the first time. Kick-off is early at 6 p.m.
Laramie (0-1) is coming off a 27-14 loss in Casper to No. 3 Kelly Walsh. Rock Springs (0-1) enters off a home defeat to No. 1 Sheridan, 21-6.
A nice 1-2 punch in the backfield came to fruition for Laramie in last week's opener with seniors Baxter Tuggle and Jason Upton. They combined for 279 yards on the ground, which was the third-best total in zero week. The struggle came in the air attack with only two completions and 26 yards with four interceptions thrown.
Rock Springs is known for their run attack with the double wing, double tight formation. They ran for 167 yards last week but also threw for 130 between two quarterbacks. Senior halfback Levi Huffman leads the Tigers with 52 yards rushing and 41 receiving.
The difference in the numbers match-up is on defense. Rock Springs allowed only 227 yards in their opener, while LHS gave-up 405.
Plainsmen head coach Clint Reed like his team's attitude and effort last week and hopes that continues. He knows it's difficult to prepare for Rock Springs' unique offensive schemes, but he also understands this is a home game and the team wants to show out for their fans. There was also a little more discussed with KOWB's David Settle.
The Tigers have won four straight in the series. The last Plainsmen victory was at home in 2014, 37-22.
The first of two straight home games for Laramie is at Deti Stadium Friday night. KOWB (AM 1290) will carry the game live. You can also listen online, through the KOWB app or any Amazon Alexa-enabled device. The coverage starts at 5 p.m.