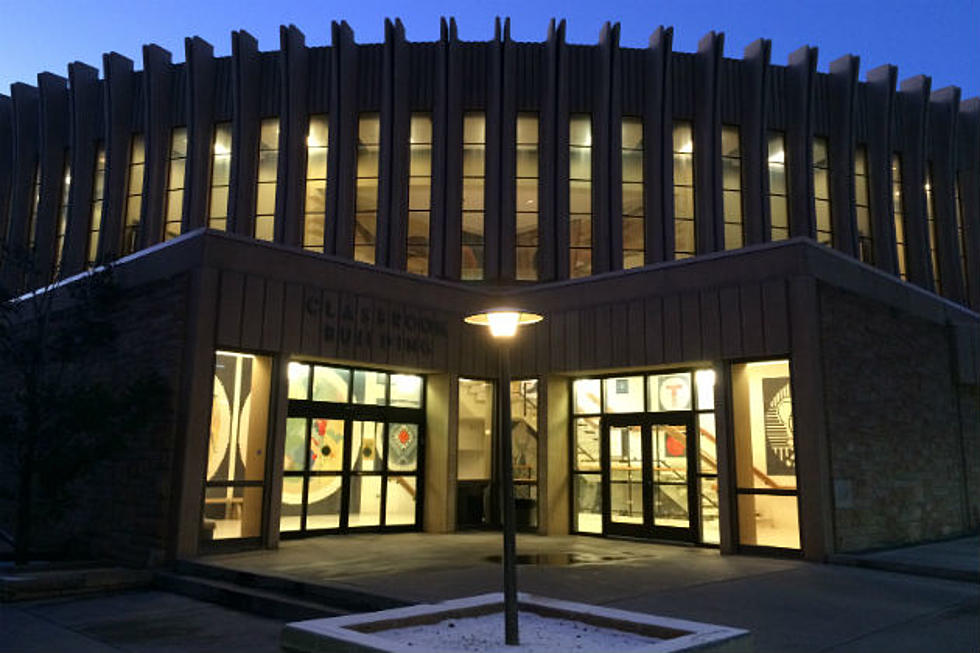 Private Donations to UW Break Record, Top $60M
Nick Learned, Townsquare Media
In the face of a financial crisis stemming from the state's bleak revenue outlook,the University of Wyoming announced Tuesday that private donors in fiscal year 2016 broke the school's previous private fundraising record by 13 percent.
The last fiscal year saw $63.1 million in private contributions to UW, a big step up from the previous fundraising record of $55.8 million set in 2013 and the first time in UW's 130-year history that private donations have amounted to more than $60 million.
Alumni, friends, staff, faculty, students, corporations and foundations totaled 21,059 donors in fiscal year 2016. The past year's figure brings the university's five-year fundraising average to $51.1 million annually.
The state of Wyoming's matching program played a big role in the fundraising effort, realizing an additional $20.3 million that otherwise would not have been available to UW. The program, started in March 2001, is unique to the state and continues to successfully encourage private donations to Wyoming's only public, four-year university.
The university says in a news release that the past fiscal year was outstanding in terms unrestricted annual giving, which totaled $6.1 million. Those dollars are crucial for UW's colleges and departments, as unrestricted gifts can be used immediately to support student scholarships as well as the needs of faculty and programs.
Tuesday's news release did not specify how much of the money raised is earmarked for UW athletics.
Planned gifts accounted for $9.4 million last year in forms such as gift annuities, charitable remainder trusts, matured bequests and IRA rollover gifts.
The university manages these private donations through strategic fundraising priorities established by the UW president in collaboration with university leaders and ultimately approved by the Board of Trustees. The university says those priorities are the "areas of greatest opportunity with a commitment to emphasize distinction at UW in academics and athletics."
Philanthropy builds on the university's endowment from the state, which totaled $426.79 million as of March 31.
The UW Foundation -- an independent, nonprofit corporation founded in 1962 -- continues to secure and manage private gifts in support of the university's missions.