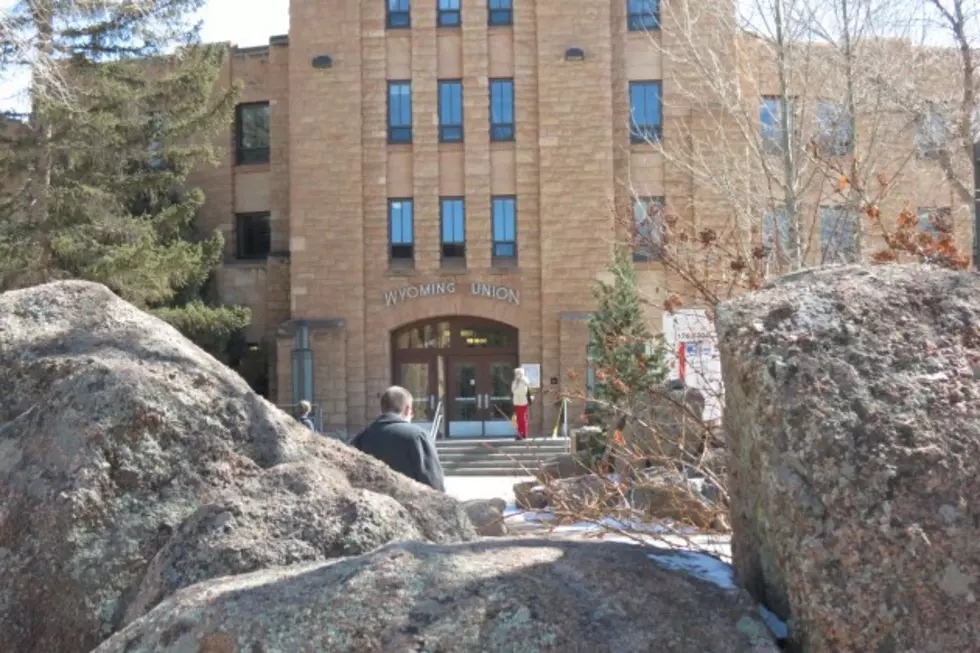 Students Confronted by Legislator at Shepard Symposium
Jerrad Anderson, Townsquare Media
University of Wyoming officials are looking into an incident where a Wyoming Senator confronted three UW students over a presentation they were giving during the annual Shepard Symposium on Social Justice earlier this month.
Allison Gernant, the student's instructor, said the presentation the students gave originally started as a class assignment for their freshman English class, but she felt that the topic of the short PSA they had created was a great match for the Symposium and encouraged the students to submit it.
"The topic they chose was concealed carry and how people should perhaps be a little more knowledgeable and receive more training, it isn't advocating gun control or anything, it's just a really cool topic."
Gernant said Bouchard was standing in the small crowd and was introduced by someone who knew him. Gernant said Bouchard quickly became disruptive.
"We came to learn he was really passionate about this topic. He kept interrupting the students and talking about the Second Amendment. This presentation wasn't about the Second Amendment," Gernant said. "I don't think he even watched the PSA."
Gernant said Bouchard made comments about the lack of campus police and that he'd thought of detonating an explosive device to see their response time.
"I don't believe he would do that, but it was a very inappropriate comment," she said.
Gernant said that Bouchard then asked for her name, saying he would get her defunded. She didn't tell Buchard her name and called Symposium organizer Christie Boggs to handle the situation. Genant said Boggs calmed down Bouchard and he left. But, she said, he returned to take pictures of the presentation and later posted them to Facebook.
Chris Boswell, UW vice president of governmental and community affairs, said Bouchard's comments are a matter of concern to the university.
Boswell said UW President Laurie Nichols expressed her appreciation to the students for trying to interact with Bouchard, after a separate presentation of their project to Nichols Wednesday morning.
"She said she was proud of the way students handled the situation," Boswell said.
Boswell said that as a result of Gernant notifying the appropriate UW officials of the situation, the university had conducted a couple reviews of the situation.
"They determined there were no violations of UW rules," Boswell.
Boswell said Senate President Eli Bebout had been informed of the situation and the university is keeping in touch with Bouchard and the student presenters.
Senator Bouchard did not return Laramie Live's request for comment.