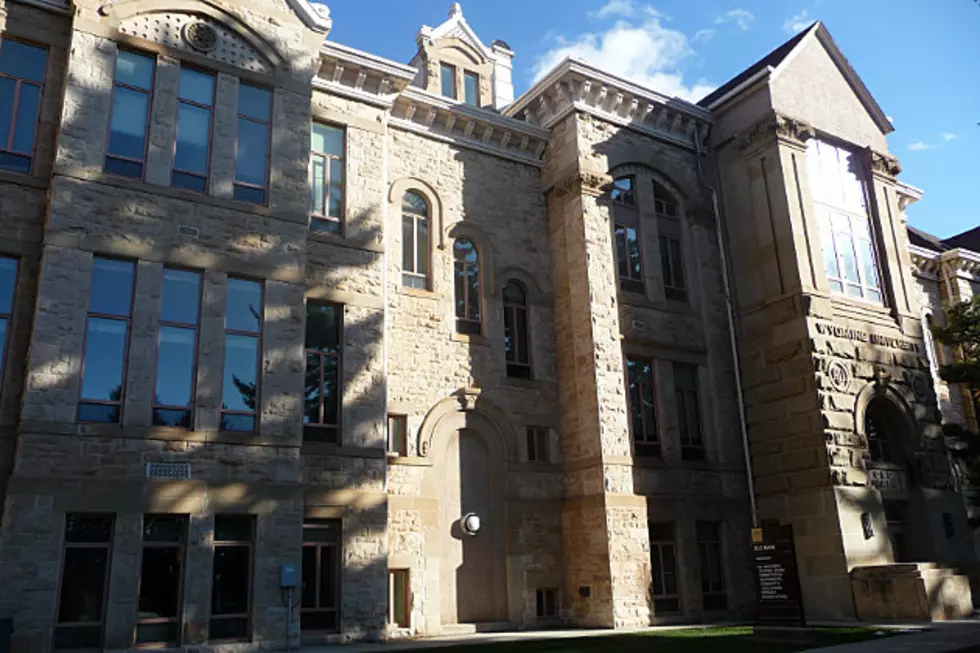 UW 'The World Needs More Cowboys' Campaign Moving Forward
The University of Wyoming will move forward with a new marketing campaign that has drawn controversy over the inclusivity of the campaign slogan.
The UW Board of Trustees unanimously passed a motion to roll out the campaign earlier than scheduled at their meeting Thursday.
Trustee John MacPherson proposed a motion to "proceed immediately" with the campaign. The campaign was originally scheduled to roll out in the fall.
Concerns were raised by some faculty members over the inclusivity of the campaign's slogan "The World Needs More Cowboys," and the UW Committee on Women and People of Color wrote a letter to UW Director of Communications Chad Baldwin, asking them to shelve the slogan for a more representative one.
Baldwin said that language in the campaign was tweaked to include "Cowgirls" and "diverse cowboys," at Monago's request.  Baldwin showed the trustees the updated campaign video during the meeting.
"The world needs more cowboys, and not just the kind that sweep you off your feet and ride you off into the sunset," the campaign video states. "Ours are diverse cowboys, who come in every sex, shape, color and creed."
Baldwin said that he felt that it was important to move forward with the campaign and to get the updated video out to the public as soon as possible, to clarify the message and to take advantage of unpaid media opportunities.
"I am here to suggest today that the campaign has already begun, without us," Baldwin said.
Baldwin said recently completed research done by a third party firm showed that the update video was effective when shown to prospective students. Baldwin said however, that the success of the campaign was contingent on adding the new language to the campaign.
"The message works, but the message of diversity is essential for this campaign to work," Baldwin said.
Baldwin also said that he had "lost sleep" over the fact that people on campus he respected were being harassed and had received hateful messaging for publicly opposing the campaign.
"Whoever is doing that ought to stop it," Baldwin said. "Because, the people who opposed this, some of them it was for a variety of reasons. There are some reasons to argue against it, and I feel badly that that has been one of the outcomes."
Baldwin said that the University of Wyoming and the state of Wyoming do need to become more diverse.
"The fact that there are people from underrepresented groups who don't like this and feel it is harmful, that bothers me," Baldwin said.
UW President Laurie Nichols said that those who had met with Baldwin to voice their concerns had every right to express them. She said that she felt that the university had done its due diligence in addressing the concerns and that she felt ready to move forward with the campaign.