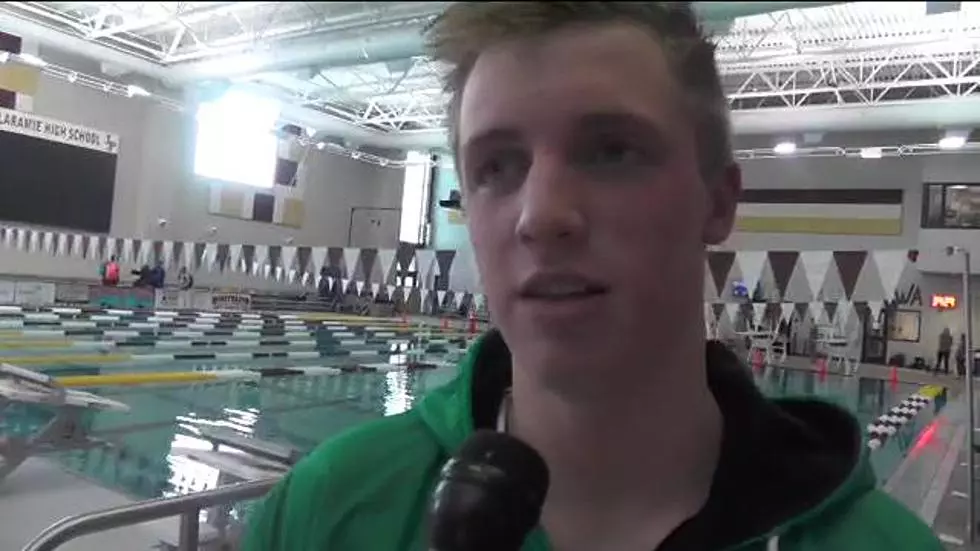 Wyoming High School Wins 23rd Consecutive State Championship
Wyo Preps, YouTube
The last time Lander Valley High School didn't win the Wyoming State Swimming & Diving Championship, Bill Clinton was President, Friends was the top-rated television show, and Caleb Huelskamp hadn't been born yet. Over the weekend, Huelskamp won four individual titles and helped the Tigers break five state records in route to their 23rd consecutive state title.
The senior established new marks in two individual events, the 50 free and 100 breast, anchored two record-setting relays, the 200 medley and 400 free, and was named 3A Boys Athlete of the Meet for the second year in a row.
The most dominant era in Wyoming High School sports history began in 1992 when Lander Valley won their first of 26 state titles. The Tigers added two more championships in 1994 and 1995 before kicking off their unprecedented run of 23 straight state titles in 1997.
"It was a pleasure to swim with this team, great coaches, great support," Huelskamp told WYO Preps in 2018. "We came here and kicked butt, it was awesome."
The future of the program will be in good hands after Huelskamp graduates. Jonny Kulow won three individual titles at the tournament in Gillette and set a new state record in the 200 IM. Jonny's older brother Nick, who will be a senior next year, won the 200 free and the 500 free.