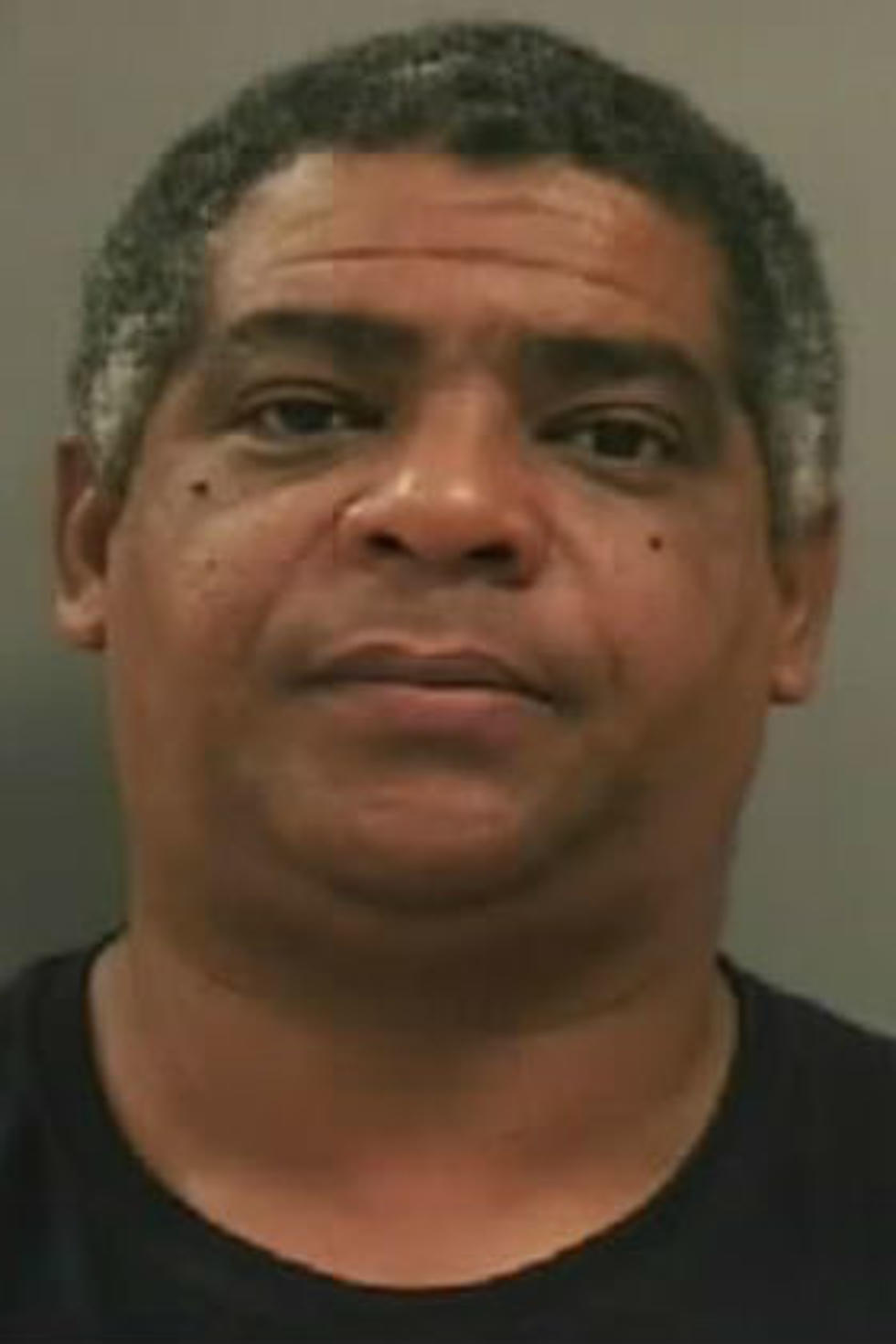 Man Arrested on Credit Card Skimming Charge in Laramie [UPDATED]
Albany County Detention Center
Tracy Dooley, owner of the Shell station on South Third, says she is very proud of her staff and the way they contributed to a positive outcome on Monday. 
"They noticed the problem and immediately followed their training to call police," Dooley says. "The Laramie Police Department and the Wyoming Highway Patrol responded very quickly and got this guy off the streets."
Dooley emphasizes that her store never had any issues with credit card skimmers prior to Monday, and now knowing what to look for, she believes they will be able to avoid any similar situations in the future. 
============================================================
The Laramie Police Department is warning residents to take a close look at machines before swiping their credit or debit cards following the arrest of a man believed to have installed a credit card skimmer earlier this week.
Yoel Garcia-Mencia, 43, of Florida, was arrested Monday on a felony charge of unlawful skimming of credit, debit or another electronic payment card, according to a LPD news release. If convicted, Garcia-Mencia could face up to five years in prison and a $10,000 fine.
Federal charges may also be brought against Garcia-Mencia.
Lt. Gwen Smith says in a press release that an officer was dispatched to the Shell gas station at 1507 S. 3rd St. at about 2:45 p.m. Monday to investigate a report of a man who had just removed a device from one of the gas pumps. The person who called police reportedly believed the device was a credit card skimmer.
According to the release, Shell employees spoke to police and described the suspect and his vehicle. They also provided the license plate number.
The information was broadcast to all local law enforcement as well as the Wyoming Highway Patrol, which led to Garcia-Mencia's arrest.
Police declined to release other information due to the nature of the investigation.
The LPD reminds the public to take note of the condition and appearance of any machine that swipes or scans their credit or debit card before using it. Check bank accounts frequently for suspicious or unauthorized charges or withdrawals, and contact law enforcement immediately if you notice anything suspicious.