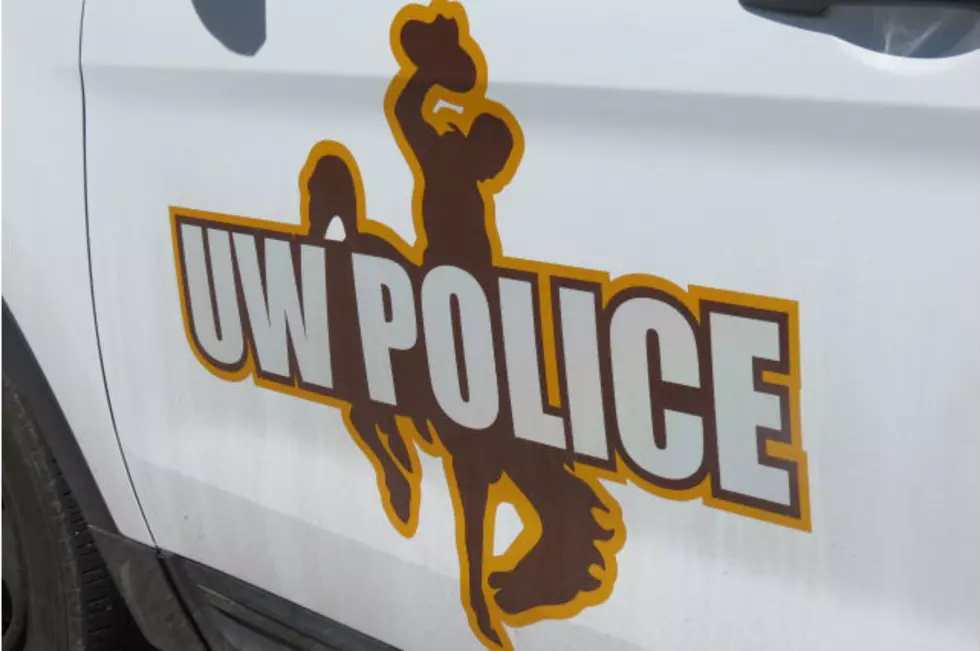 UW Police Seek Help to Identify Sorority Intruder
Tracie Perkins, Townsquare Media
According to a UWPD release, the suspect is described as a white male, about 5'7" tall, with dark hair and a short beard. He reportedly wore blue jeans, a dark-colored polo shirt with the top three buttons undone and a white baseball cap.
The suspect evidently entered the sorority house through an open window, according to the UWPD. It is not clear which direction he went as he left the house.
The UWPD asks anyone with information about the case or persons matching the description to call the UWPD at 766-5179. Campus police can also be reached by texting UWYO to 847411/TIP411.
The department is encouraging residents to use safety locks on doors, and avoid opening doors for strangers or if the peephole is covered and a resident can't see who is at the door.
The department also urges anyone who believes they or others have been victims of sexual assault or other crimes to contact local law enforcement immediately. In addition to the UWPD, the Laramie Police Department can be reached at 721-2526.
UW resources to help students respond to sexual assault include:
The STOP Violence Program, Room 106 Knight Hall, 766-3434
The Albany County SAFE Project 24-hour hotline at 745-3556.
The UW Counseling Center, Room 341 Knight Hall, 766-2187. An on-call counselor can be reached at 766-8989 for after-hours emergencies.
The Dean of Students Office, Room 128 Knight Hall, 766-3296
Equal Opportunity Report and Response, Office of Diversity and Employment Practices, Bureau of Mines Room 318, 766-5200.
The release notes information regarding this morning's incident is provided pursuant to disclosure requirements of the federal Clery Act.